Rising fuel cost 'will affect everyone'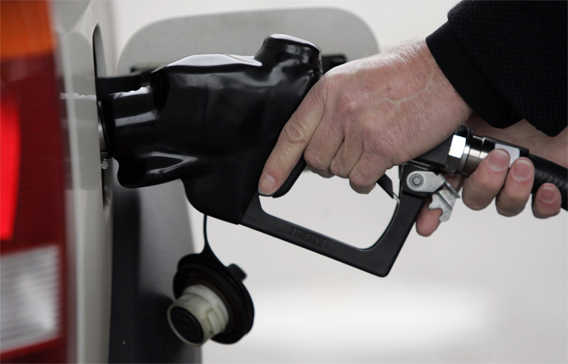 The proposed 15 fil increase per litre of petrol comes on top a two-time hike in diesel prices this month, and transport and logistics companies are worried, especially as this move comes close on the heels of a Dh100 toll on Dhaid Sharjah road.
Faizal Abdulkarim, Group Assistant General Manager, Jupiter, an electronics company manufacturing the Vinverth and Britelite brands of electrical appliances, said: "Cost of transport, container movement and delivery in different emirates will go up. We have warehouses in Jabel Ali and Al Awir, and deliver goods to shops all over the UAE and our trips to Ras al Khaimah, Al Ain, Abu Dhabi and northern emirates. These trips are going to cost more. There is a road toll in Sharjah and other restrictions for heavy vehicles entering Abu Dhabi."
Mohammed Hafeed, General Manager, Moon Way General Trading Co LLC, a Sharjah-based manufacturer and electronics trading company, said: "We use both diesel and petrol vehicles. When we regularly travel between Saudi Arabia and the UAE, the fuel price difference always pinches. While a litre of petrol costs only 20 halas in Saudi Arabia, equivalent to 20 fils, here it is Dh6 per gallon (3.78 litre). Now due to the price increase, the gap has widened." But the current price is low compared to the Dh14 per gallon at the height of the oil price boom.
Jai Shankar, Marketing Manager, Brother International (Gulf) FZE, said even a marginal fuel price increase will be passed on to the consumers due to the current market situation.
But Alexander Varghese, Manager at Nashwan Land Transport, felt it was difficult to pass on any additional cost to the consumer because of the stiff competition. "Sharjah has imposed a Dh100 toll and for a container moving from Khorfakkan or Fujairah port, we have to spend Dh200 extra. So, the prices of all essential items coming through these ports will go up. Our container movement is down from 35-35 to 20 per month for one vehicle. For a business like ours, using 10,000 gallons per month, even a few fils in fuel price make a huge difference," he said.
Hemant Gupta, Sales and Marketing Manager, Horizon Technologies, said: "Shipping and air freight will also go up, and the importers of fruits and vegetables will feel the impact."
Follow Emirates 24|7 on Google News.