Saudi oil income to rise by $36bn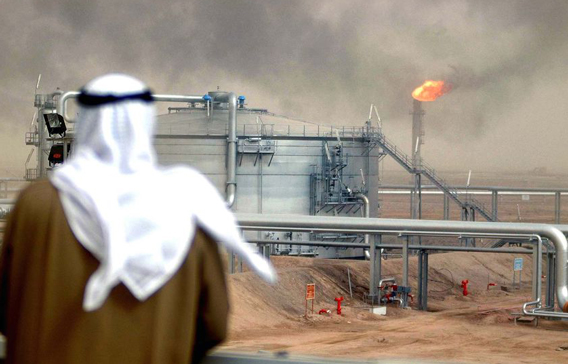 Higher crude prices and production will boost Saudi Arabia's oil export earnings by nearly $36 billion (Dh132bn) in 2010 and the income could swell above $200bn next year, said a key bank in the kingdom.
After dipping by nearly $129bn from a record $281bn in 2008 to $152.9bn in 2009, the oil revenues of the world's dominant crude exporter are projected to increase to nearly $188.5bn in 2010, Banque Saudi Fransi (BSF) said in a study on Saudi Arabia's economy.
In 2011, the income could soar to about $201.9bn, one of its highest levels in current prices since the country began exporting oil 70 years ago. BSF based its projections on a Saudi crude price of around $75.9 a barrel this year, compared with $60.4 in 2009 and average production of nearly 8.4 million barrels per day compared with 8.2 mbpd in 2009.
Its forecast for 2011 showed oil prices could surge to nearly $82 and the kingdom's oil output to about 9.1 mbpd.
The rise in the oil income is expected to boost Saudi Arabia's total revenue to about SR699.2bn (Dh692bn) in 2010 from around SR505bn in 2009, according to the BSF report. It projected actual budgetary spending to swell to around SR621.3bn from SR550bn.
Despite the increase in spending, the Kingdom's budget could record a surplus of about SR77.9bn this year against a projected 2010 deficit of SR70bn and an actual shortfall of SR45bn in 2009. BSF expected the budget surplus to allow Saudi Arabia to slash its public debt to one of its lowest levels in nearly 20 years after swelling to a record high level in late 1990s because of persistent fiscal shortfalls and low oil prices.
The kingdom's debt has already dived by more than 60 per cent to around SR235bn by the end of 2008 and is projected to have fallen further to SR225bn at the end of 2009. The debt is forecast to decline to around SR209bn at the end of 2010 and nearly SR186bn at the end of 2011, it said.
"We continue to regard Saudi Arabia's position vis-à-vis domestic debt as unique compared with its neighbours in the Gulf and under the G20 umbrella.
As a percentage of GDP, Saudi public debt, all of which is domestic, is likely to fall to 13.2 per cent in 2010 according to our forecast and 18 per cent as per the IMF's forecast. From a macroeconomic perspective, the growth threshold for external debt is considerably lower than for domestic government debt."
Follow Emirates 24|7 on Google News.