UAE is committed to Opec quota, says Al Hameli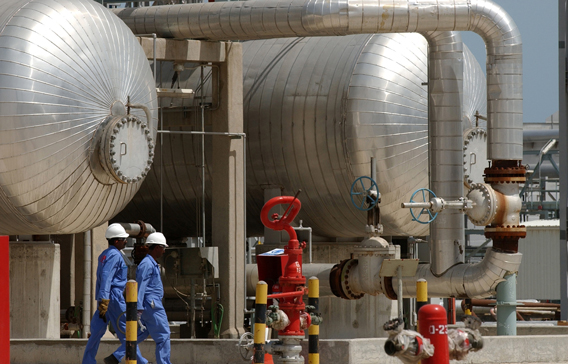 Mohammed bin Dhaen Al Hameli, Minister of Energy, has said the UAE is committed to the Opec quota.
He was speaking to reporters upon arrival in the Austrian capital yesterday to attend Opec's 156th ministerial meeting to be held today. He is leading the UAE delegation to the meeting.
Al Hameli said the market now has sufficient crude supplies. The current levels of oil prices in the range of $70 to $80 a barrel are "acceptable and reasonable" for both producers and consumers, he told Wam earlier in the day.
"The current levels of oil prices will enable Opec member states to secure investment for boosting crude oil output capacities in the years to come to catch up with the pace of economic growth," he said.
The Vienna meeting will review the situation in the world oil market.
Al Hameli said it is not possible to predict the meeting's resolution on the production ceiling. However, current data in the oil market do not invite a change in the targeted output level, he added, indicating that Opec has revised its growth projection for the world oil demand in 2010 from 810,000 bpd to 880,000 bpd, based on the global economic recovery.
Al Hameli assured the market that Opec would continue to supply enough crude if the demand goes up, since the group has an additional output capacity.
He, however, also believed the market might see a decline in world demand in the second half of the year due to seasonal factors.
The minister noted that the relative improvement in oil prices "has nothing to do with supply and demand fundamentals" and primarily attributed this to the dollar exchange rate against other international currencies.
Highlighting the importance of producer-consumer dialogue for ensuring stability in the oil market, Al Hameli said the joint meeting in Cancun, Mexico, later this month will have a special significance as it comes at a time when the global economy is still recovering from the crisis.
Follow Emirates 24|7 on Google News.