UAE oil production capacity can control price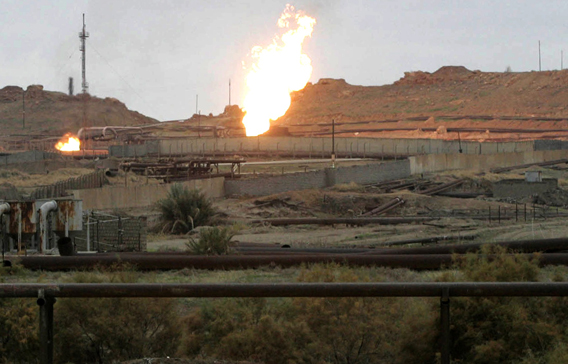 The UAE will be one of three countries that can help control the rise in oil prices in case it rises beyond $90 a barrel, oil economists and analysts said.
The country has been one of the strict adherers of Organisation of Petroleum Exporting Countries (Opec) guidelines and has produced 2.2 million barrels of crude a day for most of 2009 substantially below its capacity of three million barrels a day. The country, therefore, has a spare capacity of about 800,000 barrels a day.
Saudi Arabia, with a much higher spare capacity of four million barrels a day, is the other country that can impact the crude prices at a short notice. Recent media reports suggested that Opec may decide to raise production in case oil prices touch $90 to $95 a barrel. An unnamed Opec had been quoted as saying in news reports that Opec may decide to raise production.
UAE Energy Minister Mohamed bin Dhaen Al Hamli said in an interview in Turkmenistan yesterday that although he thinks oil volumes in the markets are adequate, as a member of Opec, the UAE will be happy to supply more.
"Raising production will be a logical step to take if the oil prices touch $90 to $95 a barrel. And it is Saudi Arabia, the UAE and Kuwait that have the real potential to impact the prices in case such a decision is taken by the Opec," said Robin Mills a Dubai-based oil economist.
"Several Opec members are already producing close to their optimum capacity and this includes major producers like Angola, Venezuela and Iran," Mills said. It said production by the 11 Opec countries bound by Opec output targets rose by 30,000 barrels per day, taking their compliance as a group with promised output cuts to around 55 per cent at the end of March, down from its previous estimate of 56 per cent at the end of February.
"The UAE is among the most complying members of Opec and, therefore, its production will have a substantial impact on global oil markets," a Dubai International Financial Centre based oil analyst said.
Interestingly, in its report for April released yesterday Opec said that it expects oil prices to range between $70 and $80 a barrel in the coming months. The organisation also raised its demand forecast for 2009 from 0.7 million barrels a day to 0.9 million barrels a day. However, the organisation lowered the forecast for demand for its own crude by 130,000 barrels a day in 2010, suggesting that most of its supply would come from non-Opec producers.
Market analysts do not forecast a higher priced oil in the coming days. "The oil market is expected to rebound slightly today, but we don't have much confidence in the sustainability of any strength. Prices could recover toward $86.00 over the next day or two, but we lean toward a fall near $80.50 over the next week or two," saidTom Pawlicki of the global investment advisor MF Global.
Follow Emirates 24|7 on Google News.