ADSB may acquire ship-designing firm to boost presence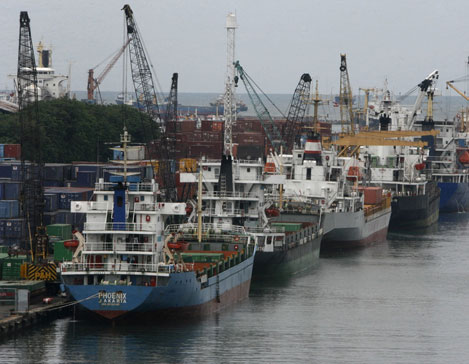 Abu Dhabi Ship Building (ADSB) may acquire a firm specialised in designing ships next year, as part of efforts to increase its market share in the Gulf, said Chairman Homaid Al Shemmari.
He was speaking at a press conference during the Second Doha International Maritime Defence Exhibition and Conference in Doha, Qatar. Officials from naval shipyards, warship design, build, modernisation and repair companies, warships contractors, and manufacturers and suppliers of onboard systems are participating in the event.
"Naval defence remains a critical regional concern… and the event enables major industry players to assess how we are meeting critical defence requirements and what our future directions should be. ADSB will continue to explore prospective GCC projects that will further expand our regional presence this year," said Al Shemmari.
ADSB is in talks with South Korea's STX Offshore and Shipbuilding for a possible tie up. The shipbuilder is also set to launch a new website to showcase its most popular vessels: 72m Corvettes and 27m Patrol Boats for the UAE Navy; 64m Landing Craft exported to the Royal Navy of Oman; and 16m High Speed Interceptors for the UAE Critical National Infrastructure Authority.
Follow Emirates 24|7 on Google News.