Hidden Turkish crew fools Somali pirates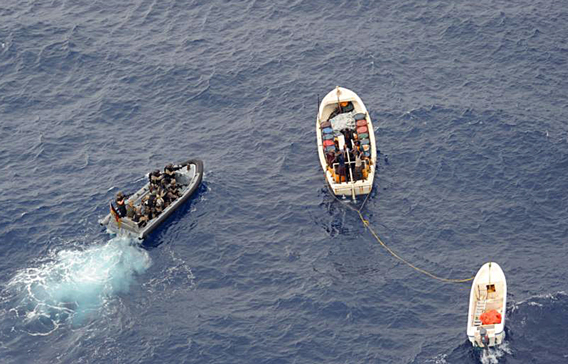 Somali pirates who stormed a Turkish ship off Kenya had to abandon the cargo when they could not find the crew who had hidden on board, Turkish officials said yesterday.
The pirates stormed the MV Yasin C vessel on Wednesday around 3pm, shooting at the ship's rear deck and sparking a fire, the state's sea administration said, quoted by the Turkish press agency Anatolia. "As they did not find the crew, they left the ship after 5 or 6pm. Then the crew came out of their hiding place and headed to the port of Mombasa in Kenya," the statement said, adding that the vessel was now in Mombasa.
The ship's owner, Bergen Denizcilik, said the crew had hidden in the control room with food.
Follow Emirates 24|7 on Google News.