Honda will go it alone in drive for growth in Asia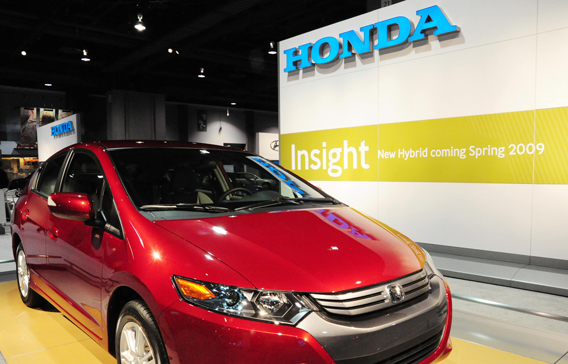 Honda will steer clear of cooperating with rival automakers as it seeks to boost its presence in Asia, defying a resurgent trend towards tie-ups in the industry, a top executive said.
Automakers from Volkswagen and Suzuki to Renault-Nissan and Daimler are exploring ways to share vehicle underpinnings and components to lower R&D spending as competition intensifies with the spread of cheaper and more fuel-efficient cars.
But Fumihiko Ike, head of Honda's Asia Oceania operations, said Japan's No2 carmaker would shun such partnerships after its past experience with a short-lived capital tie-up with Britain's Rover in the 1990s and an engine supply deal with General Motors in the past decade.
"Pursuing bigger volumes is certainly one way of lowering costs," he told reporters yesterday. "But in reality making cars isn't that simple. It's very difficult for two companies to work together towards a common goal. On paper you might end up with the volumes, but in other ways you get huge inefficiencies," he said.
Ike, formerly Honda's chief financial officer, said working speedily alone could be more beneficial than gaining economies of scale through a tie-up. Developing key technologies in-house was expensive but also desirable, he said, as it enables carmakers to work in conjunction with suppliers to lower parts costs.
"The key now is figuring out how to efficiently develop and produce cars. And if the company becomes too big, efficiencies will also fall," he added.
Ike's comments came as Nissan was reportedly in talks with Daimler to procure large engines from the maker of Mercedes-Benz cars, and to supply the German automaker with electric cars and batteries.
Nissan already has a comprehensive tie-up with Renault, and the two are seeking deeper synergies after a decade together, most recently saying they would share Nissan's "V" platform on which the all-new Micra/March entry-level car is built. Such low-end cars are seen as key to competing especially in emerging markets such as India, where tiny cars make up more than two-thirds of sales.
Honda, like most carmakers, is also developing its own small car to occupy the segment below the Fit/Jazz subcompact, with sales in India slated to start in 2011.
But volumes are expected to be small, at a combined 100,000 for India, Thailand and neighbouring markets, raising questions as to how competitive the car could be against rival mass-volume models from Nissan, Hyundai and others.
Honda has said the new small car in India would be priced below Rs500,000 (Dh40,400).
Follow Emirates 24|7 on Google News.