Inadequate port facilities cost India Dh1.13bn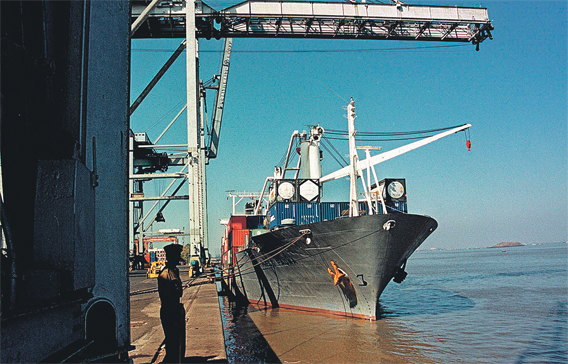 Poor infrastructure at major Indian ports have resulted in maritime trade losses amounting to more than Rs1,400 crore (Dh1.13bn) per annum, country's top auditor has said.
According to a report by India's news agency, Press Trust of India the poor infrastructure in the ports continued despite the Rs55,800-crore government scheme to develop docks that are underway. The report quoted the senior official as saying that deepening projects, critical for the competitiveness of the ports, were neglected. "These factors limited the berthing options available to ships, resulting in their queueing for few berths, leading to high pre-berthing detentions. Maritime trade in India lost more than Rs1,400 crore per annum on account of such detention," the Comptroller and Auditor General (CAG) said.
Depths available at the major Indian ports were unable to cater to all types of vessels that plied international waters, it said in its latest report adding, "dredging undertaken by these ports had not been effective".
"To address the need [capacity augmentation], the Shipping Ministry formulated the National Maritime Development Programme (NMDP) in 2005-06, which envisaged an investment of Rs55,800 crore for the [development of] major ports by 2012," the CAG report said, indicting the Shipping Ministry for poor facilities such as cargo handling and night navigation.
A recent government document too pointed out that the average turnaround time of major Indian ports continue to be way below the desired average, undermining their competitiveness.
"Despite adequate capacity and modern handling facilities, the average turnaround time of major Indian ports was 3.87 days in 2008-09, compared to 10 hours in Hong Kong. This undermines the competitiveness of Indian ports," the report said. The pre-berthing waiting time at major ports was recorded at 9.55 hours in 2008-09 compared to 11.40 hours in 2007-08.
India has 12 major ports – namely, Kandla, Mumbai, Jawaharlal Nehru, Mormugao, New Managalore, Cochin, Kolkata, Haldia, Paradip, Vishakhapatnam, Chennai and Tuticorin, which carry about 75 per cent of the total traffic.
The report also said cargo handling services of the ports were insufficient for quick handling of cargo like liquid bulk, dry bulk and containers.
Follow Emirates 24|7 on Google News.