DW plan creates strong momentum in markets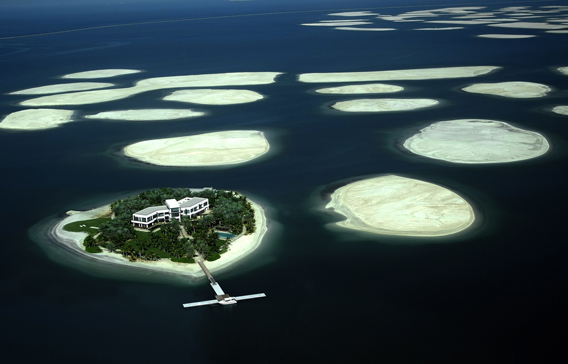 The momentum in UAE stock markets is expected to accelerate this week after the indices got new fuel from positive news about Dubai World debt restructuring plan.
Also, Dubai Financial Market and Abu Dhabi Securities Exchange succeeded in breaking critical resistance areas on Thursday, which is giving indicators of a good rally in the near term.
However, there are expectations that local markets will face some profit booking as the indices rallied since the beginning of the month on the back of unconfirmed reports on Dubai World debt plan and the announcement came better than expected which led to a strong rally by the end of the week.
The DFM index witnessed a strong rally on Thursday after the announcement of Dubai World debt restructuring proposals which relieved uncertainty and worries among investors.
This bullish trend led to strong gains in the index which closed the week at 1845.21 points. It added 6.88 per cent last week, the highest weekly gains so far this year. The index also extended its gains since the beginning of March to 15.84 per cent.
"DFM index was advancing during the past three weeks on the back of positive expectations about Dubai World," said Fadi Al Said, head of Mena Equities at ING Investment.
"The news on Thursday was better than expected and this added more bullishness to the market. We expect the rally will continue early this week until the index tests its next resistance around 1900 points and there may be some profit booking."
"This will be a natural movement after good gains in the market for a long time. Profit booking will help reduce volatility and consolidate gains in the DFM index," he said. "Dubai World proposals were very positive as they covered different creditors including Sukuk holders, banks and business partners, especially contractors. This will end worries about the debt issue as banking, real estate and construction stocks will benefit from the plan. Banks will not need to increase their provisions while contractors will be paid. This will create more liquidity in the economy and the business cycle will return to normal as banks will be able to expand their credit in the market."
Ahmed Hetta, Head of Research at Tadawul Shares and Bonds Mediation, said the DFM would be facing resistance around 1875 points this week and some profit booking may appear in these areas.
"Positive news about Dubai World created a good rally in the DFM and helped the index to break through its critical resistance of 1800 points last week. The market is forming a double bottom and this will take the index to its previous high during January."
The ADX index also gained 2.55 per cent last week, extending gains in the market since the beginning of the month to 7.41 per cent.
Follow Emirates 24|7 on Google News.