ETF assets to grow up to 30%: analyst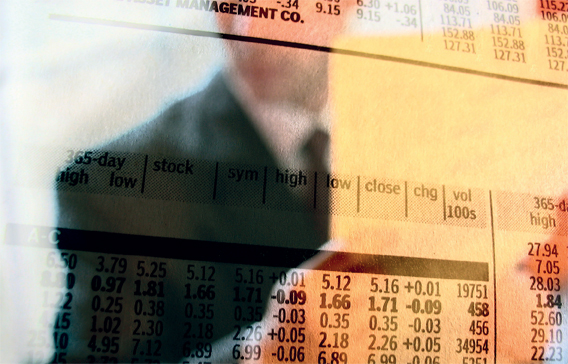 Global ETF assets will grow 20-30 per cent in 2010, said Deborah Fuhr, Global Head of ETF Research and Implementation Strategy at investment management firm Blackrock.
Though there are no estimates of the contribution of GCC or the Middle East into the global ETF assets, they are expected to be high.
"At the end of February 2010, the global ETF industry had 2,091 ETFs with 3,998 listings, assets of $1 trillion (Dh3.67trn) from 115 providers on 40 exchanges around the world," Fuhr said. "The landscape will continue to evolve in 2010 and beyond as we see more products from traditional active asset managers and alternative asset class exposures becoming available to mainstream retail and institutional investors through standardised and regulated fund structures such as UCITS in Europe," analysts at Blackrock said in an ETF industry review report.
There are plans to launch 838 new ETFs in 2010, Blackrock said. Over the past decade until end-2009, the compound annual growth rate for ETF assets globally was 56.3 per cent, it was 58.1 per cent in the United States, 53.1 per cent in Canada and 90.5 per cent in Europe.
"Hedge funds have historically been difficult for many investors to access with the high minimum subscription levels and maximum investor limits, but hedge funds are now noticing the growth and appeal of ETFs which are simple and easy to access, but have powerful distribution networks," Blackrock said.
Year-to-date (YTD) assets decreased by 3.3 per cent which is more than the three per cent fall in the MSCI World Index in US dollar terms. However, the number of ETFs YTD increased by 7.3 per cent with 143 new ETFs launched, Blackrock said.
The top 100 ETFs, out of 2,091, account for 64.7 percent of global ETF assets under management, while 404 ETFs have less than $10.0 million in assets, Blackrock said.
ETFs are one of the more innovative new financial products to emerge from the financial industry in the last two decades. Since the launch of the first ETF in the US in 1993, ETFs have opened a new panorama of investment opportunities.
Follow Emirates 24|7 on Google News.