EU bonds slide as demand dips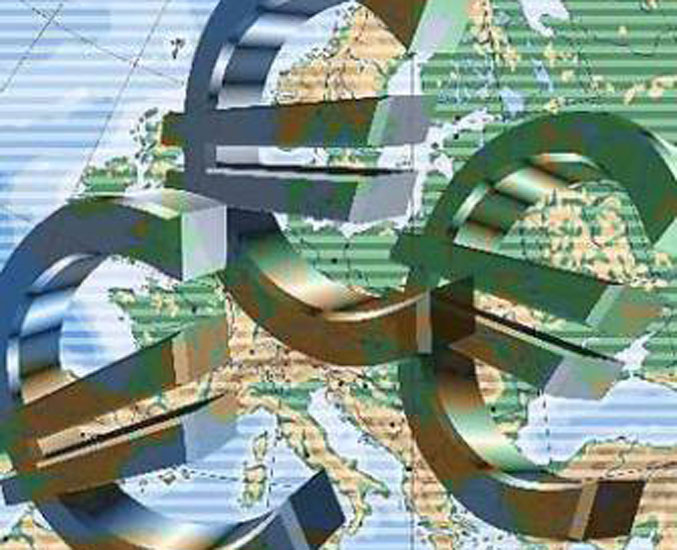 German government bonds fell as trading resumed after the Easter weekend, following Treasuries' slump on US labour-market data that showed the economic recovery is gaining traction.
The declines pushed the yield on the 10-year bund higher by nine basis points, the steepest increase since February 10. Payrolls rose by 162,000 workers, the Labour Department said on last week. That was the third increase in the past five months and the biggest gain since March 2007, and surpassed the median estimate for an increase of 184,000 from 83 economists surveyed.
The yield on the 10-year bund, Europe's benchmark government security, climbed seven basis points to 3.16 per cent in London. The 3.25 per cent security maturing January 2020 fell €0.55, or €5.5 per €1,000 (Dh4,928) face amount, to 100.78. The two-year note yield advanced seven basis points to 1.03 per cent.
"Bunds are lower, playing catch-up with US Treasuries," said Michael Leister, a fixed-income strategist at WestLB AG in Dusseldorf, Germany. "The main theme in trading is the digestion of the non-farm payrolls data and the substantial sell-off in US bonds."
US bonds slumped while European markets were closed, pushing the 10-year Treasury note yield to the highest since October 2008 as demand waned for the safest assets.
The yield on the Greek 10-year bond rose eightbasis points to 6.64 per cent. The two-year note Greek yield climbed 21 basis points to 5.48 per cent. Greek government bonds are the worst performers in the 16-nation euro region this year, sliding 1.9 per cent. German bunds have returned 2.9 per cent.
Meanwhile, reports said Greece will launch a multi-billion dollar bond in the United States this month, selling itself for the first time as an emerging market as demand for its debt dwindles in Europe.
Greece is seeking $5 billion to $10bn from US investors to help cover its May borrowing requirement of about €10bn to roll over maturing debt and meet interest payments.
Follow Emirates 24|7 on Google News.