Euro zone's Feb output up more than expected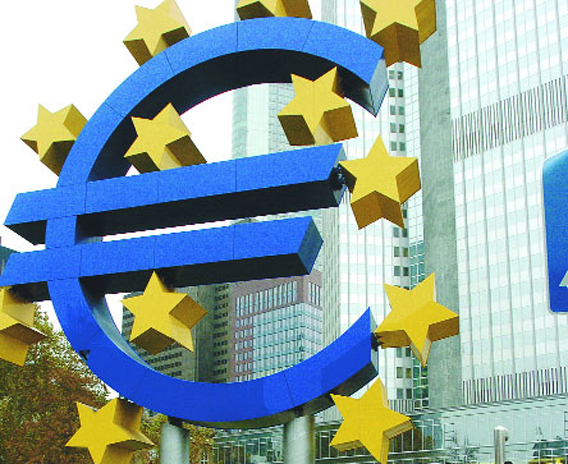 Euro zone industrial output rose much more than expected in February, data showed yesterday, highlighting the manufacturing sector's strong role in economic recovery.
Industrial production in the 16-country currency bloc increased 0.9 per cent from January, European Union statistics office Eurostat said. Output rose 4.1 per cent year-on-year, the biggest jump since April 2008.
Analysts polled by Reuters had on average expected production to remain unchanged in February from the previous month and increase 2.7 per cent year-on-year.
The figures increased expectations that the euro zone economy expanded in the first quarter of 2010 on the back of rising exports in countries such as Germany, after it stagnated in the final three months of last year.
"The euro zone manufacturing sector has clearly had a very decent start to 2010, suggesting that it will have helped euro zone GDP growth improve appreciably in the first quarter," said Howard Archer, chief European analyst at IHS Global Insight.
Like many other regions, the euro zone is emerging from the worst economic crisis in decades. Private consumption, however, remains weak due to increasing unemployment.
Detailed figures showed February production was driven by a jump in intermediate and capital goods, which rose 1.5 per cent and 0.9 per cent month-on-month respectively. (Reuters)
But durable consumer goods fell by 0.6 percent while non-durable consumer goods declined 0.2 percent, suggesting continued weakness in private demand. Analysts say household confidence needs to improve for growth to become sustainable.
Follow Emirates 24|7 on Google News.