Fears over Goldman likely to hit US stocks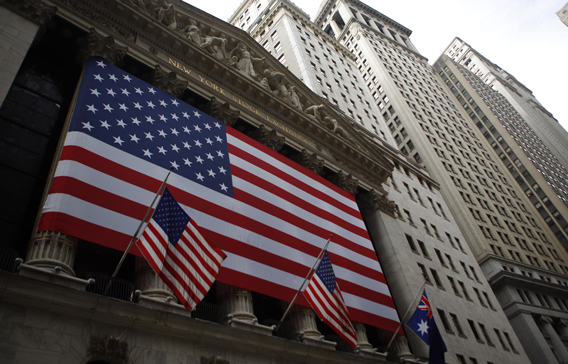 US stocks will likely hit major speed bumps next week as the bears step up pressure following fraud charges against Goldman Sachs and earnings will need to clear a high bar to give Wall Street a reprieve.
The market got a jolt on Friday as US securities regulators charged Goldman Sachs Group with fraud in the structuring and marketing of a debt product tied to subprime mortgages.
Investors wondered whether the lawsuit from the Securities and Exchange Commission could be a harbinger of similar moves against other banks. It could also turn up the heat on financial regulation reform as Democrats push to get legislation to the Senate floor.
"It certainly looks like this could be the beginning of a period where you have a regulatory cloud over Goldman Sachs and perhaps even the entire investment banking industry," said Hank Smith, chief investment officer of Haverford Trust, in Philadelphia.
Investors are fearful that stricter regulation will take a bite out of bank profits without adequately protecting against another financial crisis in the future.
Meanwhile, the market faces a harried week for quarterly results with 11 Dow components and 123 S&P 500 companies releasing results.
But even strong results may not be enough to push stocks higher. After the S&P 500's rally of 76 per cent from last March's 12-year lows, analysts say stocks could already be "priced to perfection" and companies will need to show blockbuster numbers in order to be rewarded.
Case in point: Google. The company posted a 23 percent jump in revenue, but it fell short of Wall Street's most bullish expectations, and the stock tumbled 7.6 per cent on Friday.
Strong earnings and forecasts from Intel had created more optimism for a strong earnings season.
Follow Emirates 24|7 on Google News.