Iran to resume wheat exports this year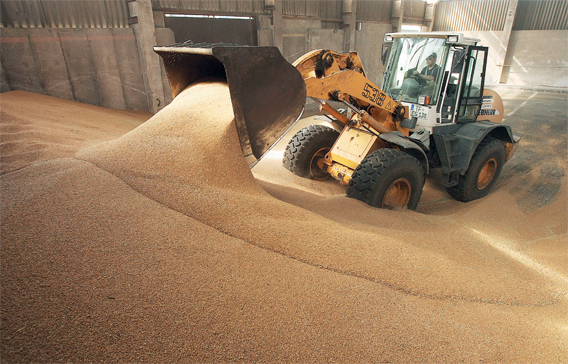 Iran expects to resume wheat exports this year after a halt lasting three years, the semi-official Mehr News Agency reported yesterday, citing a senior official.
It appeared to refer to the current Iranian year, which ends in March 2011. Iran had said it became self-sufficient in wheat in 2004 but cold winter weather in 2007-2008 followed by drought hit agricultural production and forced it to import the grain.
"Based on projections, we will have no wheat imports this year since the yield estimate amounts to 9-12 million tonnes in the current harvest season," Deputy Commerce Minister Hamid Alikhani said.
"Negotiations to sign export contracts are being carried out with a number of countries," Mehr quoted him as saying. In December, an Iranian newspaper said the Islamic Republic imported four million tonnes of wheat in the past eight months, paying the equivalent of around $1 billion.
Another media report last year said Iran imported 5.9 million tonnes of wheat in the 2008-2009 year, of which about 15 per cent came from the US. Iran had stopped buying US wheat after its 1979 revolution which ousted the pro-US Government.
Follow Emirates 24|7 on Google News.