Japan ruling party panel seeks 120 yen per dollar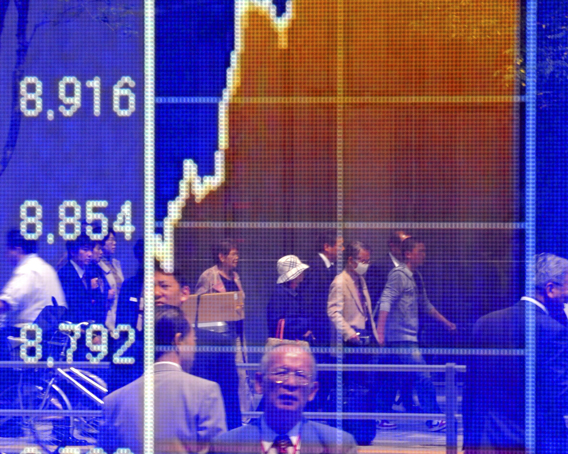 A group of Japanese ruling party lawmakers called on the government to try to keep the yen around 120 per dollar to help beat deflation, a draft proposal showed yesterday, pushing the US currency sharply higher.
The dollar jumped as high as around 93.25 yen, according to Reuters data, erasing most of the day's losses after trading near 92.70 yen before the details of the draft were announced.
The draft proposal, compiled by a study group of more than 100 Democratic Party of Japan (DPJ) lawmakers, also called on the government and the Bank of Japan (BOJ) to set an annual consumer inflation target of over two per cent.
"Utmost efforts should be made to maintain an appropriate exchange-rate level of around 120 yen per dollar, taking into account purchasing power parity," the draft proposal said.
The draft proposal was made by the group of mostly junior-ranking DPJ lawmakers, which was launched last month to mull measures to beat deflation.
The panel will submit the proposals to party executives for possible inclusion in the DPJ's campaign platform for upper house elections expected in July.
The reference on currency levels may be changed or removed in the final proposal, however, as there was some opposition within the panel about setting a specific exchange-rate target, said DPJ lawmaker Takeshi Miyazaki, who attended the meeting.
The draft proposal did not elaborate on what specifically the government or the BOJ should do to achieve what it sees as "appropriate" currency levels.
The lawmakers also urged the central bank to carry out drastic monetary easing until deflation is completely beaten, a move that is likely to add pressure on the BOJ to do more to end price falls.
They said the government needs to set an annual consumer inflation target of more than two per cent, and that the BOJ should try to achieve the target through its own policy measures.
Follow Emirates 24|7 on Google News.