Mena IPO activity surges five-fold in first quarter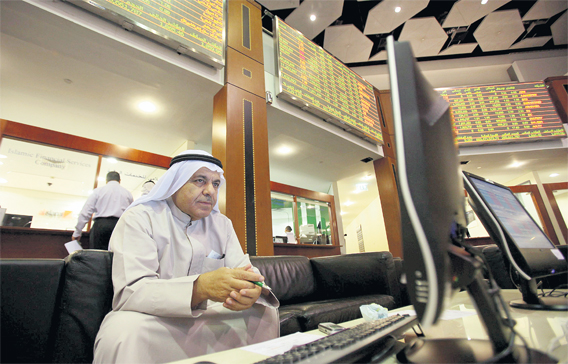 Outdoing the charge in regional equity markets by a wide margin, Middle East and North Africa (Mena) IPO proceeds during the first quarter witnessed a five-fold surge compared with the first quarter of last year.
According to Zawya.com data, seven companies in the Mena raised $427.6 million (Dh1.56 billion) in Q1 2010, compared with $83.61m raised by two companies in the comparable period of 2009, marking a gain of more than 411 per cent.
Buoyant equity markets during the past decade saw Mena IPO proceeds peaking in 2007, when regional companies raised a record $14.44bn in 71 IPOs, a vast majority of them on the seven GCC exchanges.
Since then, however, IPO volumes and values have been on a steady decline, with proceeds totalling $13.53bn (53 offerings) in 2008, and a mere $2.14bn (18 IPOs) in 2009.
The surge witnessed in the latest quarter will be heartening for regional investors particularly as it comes on the back of a reversal in fortunes on the local stock markets, which appreciated between a growth of 12.53 per cent (Damascus) and a decline of 1.67 per cent (Amman) during Q1 2010 (see table).
Analysts anticipate a further strengthening in Mena IPO activity in 2010, with a large number of pending IPOs expected to hit regional bourses this year. For instance, while there have been no IPOs in the UAE since 2008, Zawya's IPO Monitor lists 21 announced IPOs in the UAE for this year, and another 17 as rumoured or delayed.
In addition, for Saudi Arabia, which has been responsible for 71.4 per cent of the deals and 64.6 per cent of the capital raised from IPOs in the Mena region in Q1 2010, the IPO Monitor lists 50 announced IPOs and another 12 rumoured besides the five IPOs already listed this year.
In a continuation of the trend that saw values of newly listed companies appreciate by several times on the Gulf bourses, five insurance companies listed on the Saudi stock exchange during the past 12 months have seen their share prices jump between 172 and 450 per cent.
On the other hand, only three of the companies listed on Mena exchanges during the past 12 months have seen their share prices decline, with Servicom and Les Ciment de Bizerte (both listed on the Tunis stock exchange) witnessing 91.08 and 35.57 per cent declines, respectively, since their listings. With a 16.5 per cent decline since its Doha stock exchange listing on July 22, 2009, Vodafone Qatar is the third Mena firm to have witnessed an erosion in its share price.
Follow Emirates 24|7 on Google News.