Saudi shares rise to 18-month high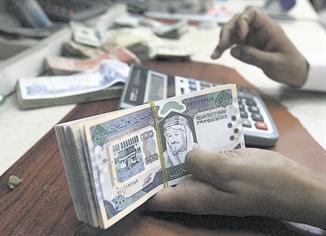 Saudi Arabian shares climbed to an 18-month high, led by petrochemicals companies, after Saudi Basic Industries Corporation (Sabic) was raised to 'buy' at Nomura and Saudi Arabian Fertiliser Company's profit increased.
Saudi Arabia's Tadawul All Share Index increased 1.4 per cent to 6,868.83 points, the highest since September 28, 2008. Sabic, the world's biggest chemicals maker by market value, rose to the highest in six months. Saudi Arabian Fertiliser, a Sabic unit known as Safco, gained the most in a year.
"We expect Middle East petrochemicals to offer strong incremental uplift to margins and earnings growth from capacity expansion and demand recovery," Nomura said in an April 8 report. "We see Sabic and its joint-venture companies offering some of the best incremental profitability profiles within our coverage, which may partly reflect its low-cost growth and scale."
Sabic advanced 3.3 per cent to SR102.25, the highest since October 15, after Nomura raised its price target to SR135 from SR84.
Safco added 6.4 per cent to SR145, the most since April 4, 2009, after it reported a quarterly net profit following five consecutive losses. Net income rose 33 per cent to SR698 million (Dh682m) after petrochemical prices increased, the company said.
Safco was the first Saudi bluechip to announce its first-quarter earnings.
"Safco's quarterly result is a clear indication that the rising oil prices are stimulating earnings growth for (the) petrochemical sector in Saudi Arabia," says Mohammed Ishaq Ali, who manages a Saudi equity fund at Al Rajhi Capital.
Shares in Almarai, which is expanding at home and in the region, fell 0.5 per cent, underperforming a 1.4 per cent gain in the benchmark index.
Almarai, the Gulf's largest dairy firm by market value, posted its lowest quarterly net profit in a year in the first quarter after the completion of a $253.2m acquisition. At SR234.1m, Almarai's net profit in the quarter to March 31 rose by lower-than-expected 18.6 per cent from the year-earlier period.
Follow Emirates 24|7 on Google News.