Stronger rupee pinches Indian expatriates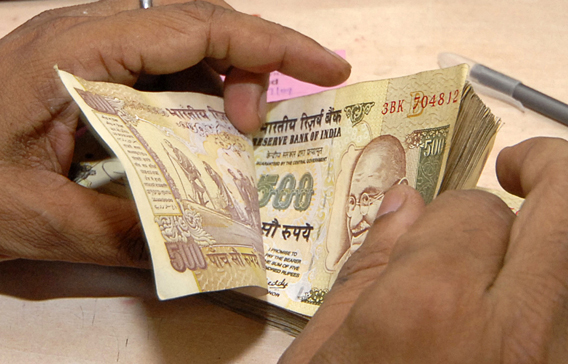 The rise of the rupee has been causing considerable heartburn on both sides of the UAE-India trade border. While an Indian expatriate sends less money home for every dirham exchanged, exporters in India doing business with the UAE find their rates growing less competitive by the day.
Yesterday, the interbank rate was Rs12.04 to a dirham, one of the strongest showings by the rupee in recent times in relation to the UAE currency. Not good news for India when it comes to non-oil trade – a strong rupee in relation to the dollar lets it have more oil for every buck spent; but for items such as leather, vegetables and anything else India sends to the UAE, a strong rupee is a problem.
India and Dubai have become top trading partners, according to data from the Dubai Statistics Centre. Total India-Dubai trade volume was Dh176.29 billion.
"[But] the flow of goods from India to Dubai will very likely be affected if the rupee keeps rising at this rate," said a Dubai-based trade analyst, commenting on the concerns of exporters. The Federation of Indian Exports Organisation hopes for a fixed exchange rate mechanism as a buffer for the industry.
Expats would like to see a weaker rupee, too. "It [the appreciation] is definitely a setback for non-resident indians," said KV Shamsudheen, Director of Barjeel Geojit Securities, Dubai. "A few years ago, a UAE resident "could remit Dh72 for every Rs1,000."
Follow Emirates 24|7 on Google News.