UAE leads as M&A value doubles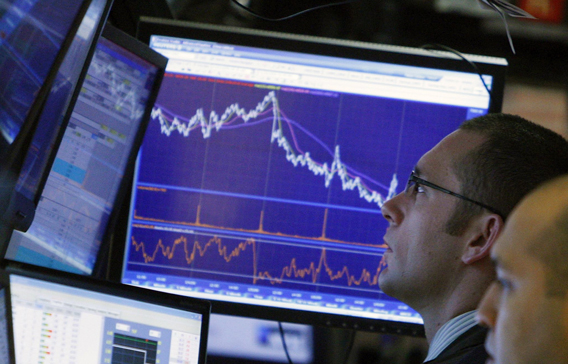 There was strong growth in the value of mergers and acquisition (M&A) activity in the Middle East in the first quarter of 2010, with deals up 138 per cent in value and 33 per cent in volume terms over the previous quarter.
According to the latest M&A Report from Zephyr, the M&A database published by Bureau van Dijk (BvD), the $8.5 billion (Dh31.2bn) worth of deals recorded in the region over the just concluded three-month period was more than double the $3.59bn worth of deals concluded in Q4 2009.
Regional M&A volume, on the other hand, was up by almost a third quarter-on-quarter from 55 deals to 73, contrasting with the impressive gain made in monetary terms and suggesting deals were of a much higher value than in the previous three months. In a comparison between Q1 2009 and Q1 2010, volume was up 40 per cent from 52 deals in Q1 2009 and value advanced 15 per cent from $7.46bn.
Analysts believe that M&A activity will continue to gather momentum in the next few quarters as companies with cash on their balance-sheet look for inorganic growth at home and abroad by acquiring established but cash-strapped businesses.
At the same time, some international companies with dwindling growth in their home bases are eyeing a much larger footprint in this fast-growth region.
In February, Rupert Murdoch's News Corp, for instance, acquired a minority nine per cent stake in Prince Alwaleed bin Talal-owned Rotana Media Services for $70 million.
The UAE led the way in terms of volume in Q1 2010, with a total of 15 deals signed off for the three months but it was the only country that fell back quarter-on-quarter – down 12 per cent from 17 transactions in Q4 2009.
The UAE was one of three regions in which M&A activity fell in value for the period, deteriorating by 42 per cent to $629m in Q1 2010 from $1.08bn in Q4 2009.
Bahrain failed to sustain the growth recorded in Q4 2009 and plummeted 96 per cent over the three months from $1.16bn to $47m while M&A activity in Iran fell back 82 per cent to $3m from $17m in Q4 2009.
Kuwait was the leader in monetary terms in Q1 2010 with its eight deals worth a total of $4.5bn, almost three times the value of second-placed Qatar, which had seven deals signed off in the three months worth $1.56bn.
However, the value of private equity (PE) deals fell by 98 per cent quarter-on-quarter from $603m to $15m despite volume being down 17 per cent in the same period.
The quarter's largest M&A deal by value involved Kuwait Finance and Investment Company increasing its share of property developer Kuwait Real Estate Company to five per cent by buying just over one per cent.
This was the only transaction valued above $1bn during the three months in review and was one of five top 20 deals to target Kuwait.
The No 2 deal by value was worth $913m and involved EFG-Hermes Holdings selling a little over a fifth of Lebanon-based Bank Audi SAL – Audi Saradar Group.
Only one other top 20 transaction targeted a Lebanese business, namely Byblos Bank.
Follow Emirates 24|7 on Google News.