US sets hefty final duties on China steel pipe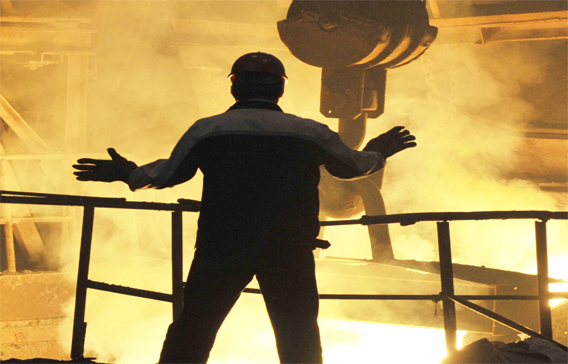 The United States on Friday set final anti-dumping duties ranging from 30 per cent to 99 per cent on more than $1 billion (Dh3.6bn) of Chinese-made steel pipe in one of several trade cases that has strained bilateral ties.
The Commerce Department announcement came days before Chinese President Hu Jintao will be in Washington for a nuclear security summit. However, the timing was driven by the US statutory calendar for dealing with trade injury cases.
More than three dozen Chinese companies received a final anti-dumping duty rate of about 30 per cent, down from a preliminary level of 36.5 per cent announced in November.
But Jiangsu Changbao Steel Tube, which was not hit with any preliminary duty, now faces the "China-wide" rate of 99.14 per cent for all other producers and exporters of the "oil country tubular goods", the Commerce Department said.
The US imported $2.7bn worth of the steel pipe used in oil and natural gas production in 2008, making it the highest-value US trade injury case on record.
But because of slumping demand and US duties already imposed in the case, imports of the product from China fell last year to about $1.1bn. The anti-dumping duties set on Friday to offset below-market prices are in addition to countervailing duties ranging from 10.36 per cent to 15.78 per cent announced earlier to offset government subsidies for Chinese producers.
Follow Emirates 24|7 on Google News.