US Treasuries remains firm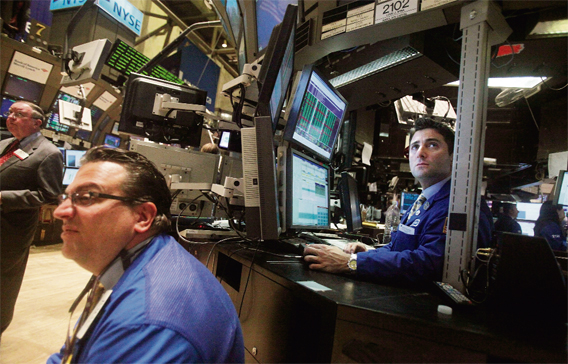 Treasuries headed for a quarterly gain before an industry report that economists said will show US home prices fell in January, indicating the source of the global financial crisis has yet to recover.
Demand for the relative safety of US government debt pushed Treasuries to a 0.9 per cent return since the end of 2009, rebounding from a 3.7 per cent loss last year, according to indexes compiled by Bank of America. A gauge of consumer confidence this month recouped less than half of the 10.5-point drop in February, a report from the Conference Board may show.
"Yields will go down," said Yasutoshi Nagai, chief economist in Tokyo at Daiwa Securities Capital Markets, a unit of Japan's second-largest brokerage. "The employment situation is not good. People cannot afford to buy homes."
The 10-year note yield climbed one basis point to 3.88 per cent in London, according to BGCantor Market Data.
The 3.625 per cent security due February 2020 fell 1/32, or 31 cents per $1,000 face amount, to 97 30/32. Yields will fall to 3.30 per cent by mid-year, Nagai said.
Treasuries fell as stocks rose and US consumer spending increased.
The market was modest, signaling a semblance of stability in the aftermath of last week's sell-off stoked by a series of poor Treasury debt auctions, analysts said.
"Greece's ability to roll over debt benefits the global risk asset market complex and conversely does not benefit the Treasury market," said Russ Certo, co-head of the rates group at Broadpoint Gleacher in New York.
Treasuries had offered a safe haven for investors nervous about the fiscal problems in Greece, Portugal and Spain, but worries over massive government borrowing spread to the United States last week and undermined investor confidence in US government debt.
In the absence of new supply this week, analysts expect bargain-hunting and month-end portfolio rebalancing to help the market find its footing as the first quarter comes to an end.
Follow Emirates 24|7 on Google News.