US wants constructive talks on yuan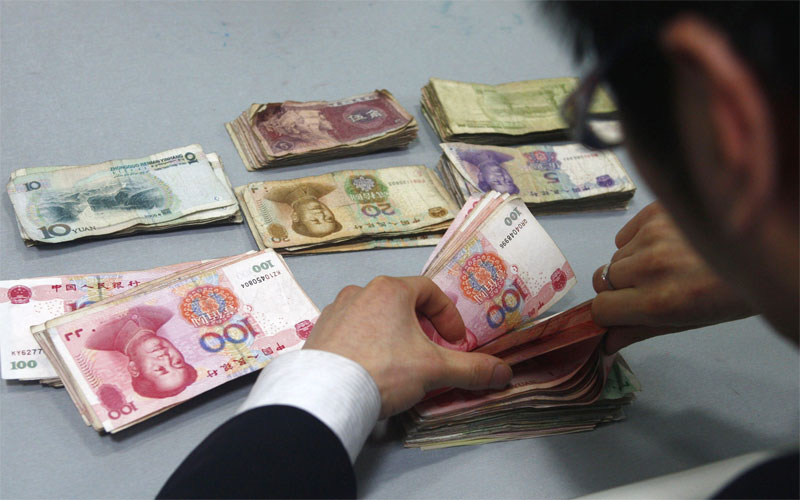 The United States wants constructive not confrontational talks with China about the value of its currency, a top State Department official said of an issue that has added to recent Sino-US strains.
Robert Hormats, US Undersecretary for Economic, Energy and Agricultural Affairs, said yesterday that he did not know whether the yuan would be raised at talks next week in Washington between President Barack Obama and China's Hu Jintao.
President Hu will be in the US for a summit on nuclear arms control, and Hormats said in an interview that would likely be the focus of discussions.
"I think the Chinese understand there is a lot of pressure on the president coming from the Congress and large numbers of Americans to address the currency issue," Hormats told Reuters Insider TV.
"There is also the feeling on the part of the administration that as we address it, we want to do it in a constructive way not a confrontational way," he added, speaking on the sidelines of the Boao Forum on Hainan island.
"There are several meetings taking place over the next several weeks, and the two leaders will be meeting in Toronto in June. I think during this period there is an opportunity for quiet, thoughtful conversation to address this issue and see if progress can be made."
Beijing has pegged the yuan near 6.83 per dollar since mid-2008 to help its exporters weather the global crisis. But this has drawn increasing complaints from Washington that the yuan is seriously undervalued, handing Chinese companies an unfair trading advantage and effectively exporting unemployment.
Last week, US Treasury Secretary Timothy Geithner made a brief and hastily arranged stop-over in Beijing for talks with Vice-Premier Wang Qishan.
"I don't know if [Geithner's visit] changed things," Hormats said. "I think he thought this was a good opportunity because he was in the region – he was coming from India, and this was a good chance for a face to face meeting. This was an opportunity to have a personal conversation on what the US believes to be a very important issue and see if they can make progress."
Relations between the two countries have been strained recently, not only over the currency issue but also over US arms sales to Taiwan and Obama's meeting with exiled Tibetan spiritual leader the Dalai Lama.
Geithner has repeatedly argued that it is in China's, as well as the world's, interest to let the yuan strengthen. Geithner said earlier he was delaying an April 15 report on whether China manipulates its currency. Chinese policymakers have stressed the gains that currency stability has delivered during the global economic crisis.
Follow Emirates 24|7 on Google News.