Cannes Lions ad festival entries to drop this year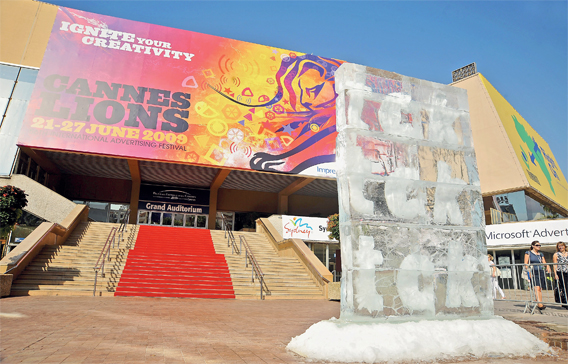 Organisers of the Cannes Lions International Advertising Festival 2010 said the extension of the deadline for entries was not related to a decline in the number of entries this year.
The organisers had announced last week that the deadline for receiving entries to this year's edition had been extended until April 23. They said this announcement is not an unfamiliar procedure.
Responding to a query from Emirates Business, Amanda Benfell, PR and Press Manager of Cannes Lions, Dubai Lynx, Eurobest and Spikes Asia, said: "We always extend our deadlines, it's not because entries are low. We do this every year for all our festivals. It's to ensure that entries flow in over a period of time and don't come in last minute very close to the festival taking place otherwise we wouldn't be able to process all the entries in time for the event."
Yet, advertising festivals have been witnessing decline since the beginning of the global economic crisis, and especially in the editions held in 2009. Benfell said: "Because of the crisis and because there is just less advertising being produced we expect entries to be a little bit lower than last year, but not by much."
With the ongoing economic challenges affecting traffic to international advertising festivals, Cannes Lions Festival had conveyed that the number of entries in 2009 had seen a decline of 19.9 per cent from 2008.
Benfell told this paper at that time that the reason was the decrease in commissioned advertising work due to tightening marcom budgets, and the tendency of agencies to be extremely selective regarding the works they submit to the festival.
Decline in other international advertising festivals had ranged between 25 per cent and 40 per cent. The most recent Dubai Lynx Festival had revealed a 35 per cent decline in the number of entries.
Benfell added: "We also froze our prices both for entries and delegates this year, as a show of support to the industry in the current economic situation."
The Cannes Lions entry fees were reduced in 2009 from 2008 levels by a range of 20 per cent to 30 per cent.
Follow Emirates 24|7 on Google News.