CNBC to open regional editorial hub in Bahrain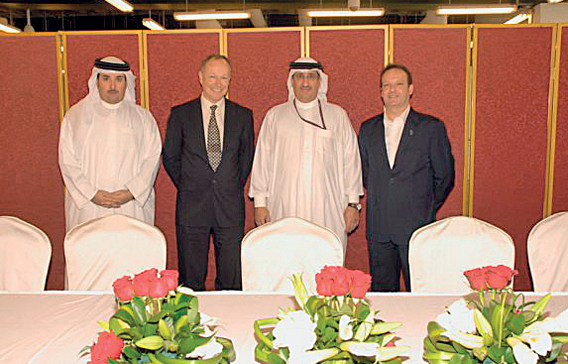 CNBC will create a regional editorial hub in Bahrain to cover the Middle East, the company said yesterday at the Bahrain Grand Prix.
The facility is expected to be operational in the second quarter of the year.
The hub will coordinate and produce business and financial newsgathering from the Middle East, with a studio and production facility linked to CNBC's global network. CNBC is in the process of recruiting an on-air presenter, reporters and production staff in the region.
The hub will contribute to CNBC's pan-regional programme Capital Connection, which will become tri-anchored live from London, Bahrain and Singapore, four days a week.
The show's remit will be to help global viewers understand the impact of market movements across European, Asian and Middle Eastern borders - on their portfolios, investment strategies and business decisions.
The Capital Connection will broadcast from London, Bahrain and Singapore from Monday to Thursdays.
Mick Buckley, Managing Director – Europe, the Middle East and Africa (Emea) at CNBC, said: "Bahrain offers the ideal location for CNBC's hub, as the country's infrastructure and location enables us to effectively cover the news from Qatar, Saudi Arabia, the UAE and other major centres in the region.
"We are now well positioned, working with CNBC Arabiya our local-language affiliate channel based in Dubai, to tell the Middle East's business story to regional and global viewers in Arabic and in English," said Buckley.
Across the region, CNBC reaches more than 640,000 viewers a day and seven million viewers a month (EMS 2009), making it the leading business and financial news channel.
Follow Emirates 24|7 on Google News.