Digital marketing cannot replace traditional media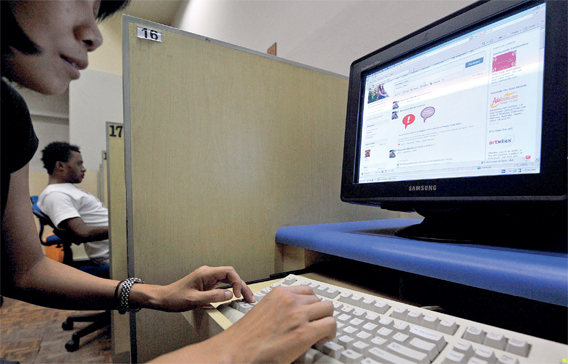 Digital marketing will see substantial growth in the next 24 months, but will never overshadow traditional media, says Edmond Moutran, Chairman and CEO of Memac Ogilvy and Mather Holding.
Commenting on the launch of Neo@Ogilvy, a division specialised in digital buying and planning, he said the region has a major growth potential in all areas of the advertising industry since the spend per capita is only equivalent to five per cent of the global ad spend per capita. The division currently employs three people and has two clients.
You have launched Neo@Ogilvy in the region. Does this indicate that digital is taking over?
Digital media in this region are very much like the rest of the world, a growing business. Coming from a very low platform, the increase is substantial, between 30 and 40 per cent per annum. However, the evolution of the business from traditional advertising to what I call new world advertising – digital world – has been misinterpreted. I believe that traditional advertising is still doing extremely well and growing. Perhaps the economic situation has slowed down the pace of this growth compared to what had been happening in the past five years, yet it is still witnessing positive growth. Nowhere in the world has the business tripled in the space of seven years as it has in the Middle East. The reason being that the per capita spend on marketing and communications by clients is still extremely low when compared to other places in the world. The per capita spend in this industry in the Arab World last year was between $10 and $11 while the rest of the world sees between $200 and $300. Based on that, one can imagine the scope and potential of this region. Those who are worried that the traditional media will gradually fade away, should rest assured that newspapers, magazines and TV are healthy and will continue to be so. Neo@Ogilvy comes in to answer the needs of a new generation of consumers – the young consumers. For us, entering into the business of digital media today is a wise move. I believe that will place us at the forefront of digital marketing service providers with more mature experience in those areas. I want to be more mature than anybody else, to be able to offer the service, the expertise, and to accumulate the experience that other agencies may not have.
How do you evaluate demand on digital marketing and advertising?
Clients talk about it much more than they practice it. Digital marketing has done very well in other markets. We have plenty of examples how it has worked abroad, but we don't have relevant local examples. Some clients have already tested it, yet remain quiet about it, it is their secret weapon, so far. However, we know that it works, we know how much time people in general, and particularly the younger generation, are spending on the internet. The issue is that clients have not yet reached a point where digital is substantially tackled in their marcom budgets. I think we will start to see this happen over the next year or two.
Based on your evaluation, does the launch of a separate digital marketing division make business sense?
Had we not been asked about digital marketing, we would never have introduced Neo@Ogilvy. We are not trying to force-feed digital marketing to our clients. However, some of our clients want to see this discipline within the walls of the agency, and our response was to launch it. We have made the investment and we will continue with it, while ensuring that we get the best resources and talents in the world. Some of our clients have asked for it, some have demanded it, new clients would want it and existing clients should have it.
What growth do you project in this area?
I don't project growth in the first year. I usually wait one year or more before I start thinking of setting targets. We already have two local clients and there are a lot more coming up everyday. I witness that when talking to clients who are very keen on digital marketing. The digital marketing division has become an integral part of our 360-degree offering.
What are the challenges then?
There are always problems. We are having problems with technology, mainly the speed of internet. In addition, some governments are not yet embracing the new developments. The growth of digital is happening too fast and not many governments are really in tune. Right now, the city that enjoys the highest internet speed is Cairo. But Egypt is not a free economy and the taxes are high. Would I be able to set up my business in Cairo? I don't understand why no other country in the region is as fast as Egypt. Governments and telecom companies need to become more efficient in order to support the developments in this industry. As for clients, getting them to believe in the potential of digital marketing is a matter of evolution, and it will definitely happen.
Follow Emirates 24|7 on Google News.