Minister threatens to delete Facebook account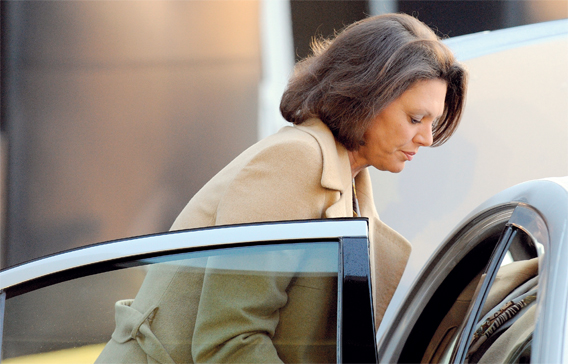 Germany's consumer affairs minister threatened yesterday to delete her Facebook account in protest at the networking website's "astounding" plans to relax rules on passing personal data to third parties.
"I was astonished to discover that, despite the concerns of users and severe criticism from consumer activists, Facebook would like to relax data protection regulations on the network even further," Ilse Aigner said in an open letter to Facebook head Mark Zuckerberg. She said that the US firm behind the website, which has 400 million users worldwide including some seven million in Germany, already "does not respect" the wishes of its members for their personal information and pictures to remain private.
"It is therefore all the more astounding that Facebook is not willing to eliminate the existing shortcomings regarding data protection, but is instead going even further," the centre-right minister said.
"Should Facebook not be willing to alter its business policy and eliminate the glaring shortcomings, I will feel obliged to terminate my membership."
Facebook issued last month updated privacy guidelines saying that it would "occasionally" need to provide general user information to "pre-approved third party websites and applications" accessed by Facebook members while logged on.
"In these cases we require these websites and applications to go through an approval process, and to enter into separate agreements designed to protect your privacy," it said.
Partly for historical reasons, Germany is particularly sensitive about privacy issues, with campaigners bristling at plans by US internet giant Google to launch its "Street View" service in Germany later this year.
Using specially equipped vehicles, "Street View", already available for cities in the United States, Japan, Australia and in some parts of Europe, allows users to view panoramic still photos at street level.
Officials and campaigners in Germany were concerned that thieves could use pictures of private houses to gain illegal access and that photos of people were being published without their consent.
Follow Emirates 24|7 on Google News.