Murdoch, twofour54 tie up on three projects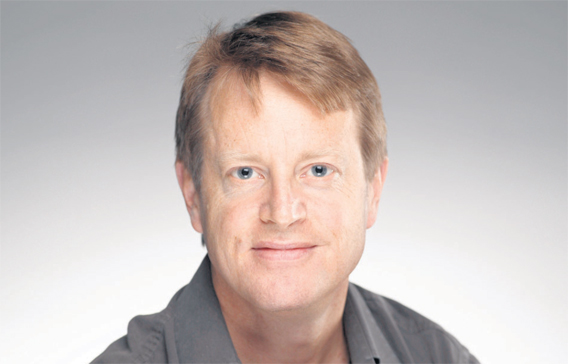 Fox International Channels (FIC) has said on the eve of the Abu Dhabi Media Summit that it has formed a strategic partnership with Abu Dhabi's twofour54 across three key projects.
The move highlights FIC's commitment to Abu Dhabi as well as reinforces twofour54's commitment to position Abu Dhabi as a regional centre of excellence in content creation.
The three projects are: FIC, a wholly owned subsidiary of News Corporation, will base the headquarters of the Middle East operations of its global online ad network business in Abu Dhabi.
The move will help Fox, which is already the second-largest online media provider in the UAE (with a network that reaches more than 50 per cent of all online users in the territory each month) and the third-largest in Saudi Arabia and Egypt, will increase its global footprint in co-operation with twofour54.
Fox will also look to enter into representation deals with local sites in the region to further expand the reach and relevance of its network.
In addition, Fox will build a sales organisation focused on selling local and global online solutions to clients across the region.
Fox has more than 20 offices around the world and more than 150 employees and is present in every important market in the Americas, Europe, Africa and Asia.
The network specialises in online video, display, performance and branded advertising solutions.
Secondly, FIC (through its documentary production arm NHNZ) and twofour54 are also collaborating on the production of a high-end HD and 3D documentary, which will be available for TV, cinema halls and museums.
NHNZ will set up a production office in Abu Dhabi, from where it will manage Middle East-specific productions, with an emphasis on building up the 3D capabilities and expertise.
The NHNZ production office will offer skill training and workshops to help develop Arab talent and production infrastructure. It will also look to develop projects with local producers for international broadcast.
NHNZ, which is based in New Zealand with offices in Washington DC, Brisbane, Sydney, Hong Kong, Singapore, Beijing and Johannesburg, produces some of the most popular non-fiction programming in the world, which it supplies to the leading broadcasters such as A&E, Discovery, National Geographic and Fox.
The setting up of the NHNZ office in Abu Dhabi follows the launch of National Geographic Abu Dhabi, a dedicated factual entertainment free-to-air channel in the region, with the programming dubbed in Arabic.
This reiterates the commitment from National Geographic to bring world-class factual entertainment programming to the region.
Thirdly, FIC and twofour54 have reached an agreement whereby FIC will move the playout and operations of some of its channels available in the Middle East from Hong Kong and other locations to a new centralised facility in Abu Dhabi operated by twofour54.
These facilities are fully HD capable, based on tapeless workflows and represent the current state-of-the-art in channel operations.
FIC's free-to-air satellite channels in the region include Fox Movies (launched in May 2008) and Fox Series (launched in December 2008) channels launched in partnership with Rotana Media Services.
FIC also operates nine pay-TV channels in the region, including National Geographic Channel, Nat Geo Wild, Nat Geo Adventure, National Geographic Channel HD, Star Movies, Star World, Baby TV, Channel V and Fox Sports as well as representing the Fox News and Sky News channels in the region.
Speaking in Abu Dhabi about the strategic partnership, David Haslingden, CEO of Fox International Channels, said: "This inaugural Abu Dhabi Media Summit is the ideal forum for us to announce this exciting collaboration between FIC and twofour54, and to underline the important role that such strategic alliances have in the development of the enormous potential of the region's media sector."
Ward Platt, President, Fox International Channels, Asia-Pacific and Middle East, said: "Twofour54 has established itself at the forefront of the region's leading providers of media and entertainment services and it is actively helping to establish Abu Dhabi as a media hub."
Tony Orsten, CEO, twofour54, said: "The world's media industry is increasingly focusing on the Middle East and North Africa. This announcement reinforces our vision, which is to establish Abu Dhabi as a regional centre of excellence for the Arabic media industry, and adds to the media ecosystem we have created.
"We are excited about partnering with FIC in their efforts to build their globally admired brands."
Keep up with the latest business news from the region with the Emirates Business 24|7 daily newsletter. To subscribe to the newsletter, please click here.
Follow Emirates 24|7 on Google News.