NatGeo to film development of Abu Dhabi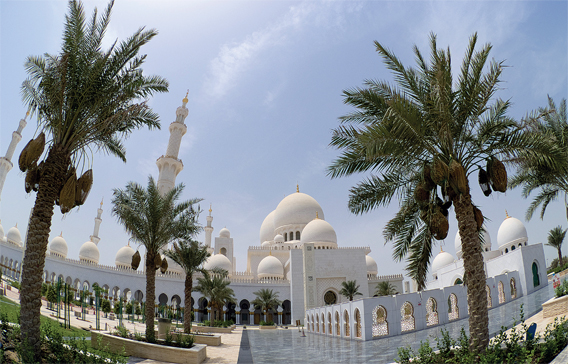 Abu Dhabi's development and emergence as a cultural capital of the region will be filmed and highlighted in a series of documentary films by National Geographic Abu Dhabi Channel (NGADC), said officials of Fox International Channel (FIC) that co-owns NGADC.
Speaking to Emirates Business, on the sidelines of a recently-concluded Abu Dhabi Media Summit, David Haslingden, President and CEO, FIC, said Fox International was moving into the region with a regional base in the capital.
"Our commitment with Rotana and Abu Dhabi Media Company is more than just financial," said Haslingden while sharing the expansion plans for the Gulf.
The three documentary films about three landmarks in the capital: Sheikh Zayed Mosque, Aldar headquarters, and the Abu Dhabi National Exhibition Centre (Adnec) will be shot in high definition and shown regionally on NGADC and on the international platform of National Geographic, said Haslingden.
Abu Dhabi makes one of the most attractive destinations to feature in any documentary due to its unique architecture, he said.
FIC's parent company, News Corps, has recently tied up with ADMC for a three-way strategic alliance. It also acquired 9.09 per cent stake in Rotana Media at a price of $70 million (Dh256.9m).
"We will get into production, distribution and even beam in the Middle East, with Abu Dhabi as the regional headquarter," the CEO said. The company has expansion plans for which it will hire 35-40 per cent more people in the next four months, he said.
"We have understood the potential of the region. We have received an increasing number of film and documentary proposals," said Haslingden. "Entertainment and media are not regional or local anymore. We have made very big investments in India – in television and films – and that is an indication of things to come."
In the UAE, Fox remains the second largest online media provider, with a network that reaches more than 50 per cent of online users each month. Regionally, it has tied up with Rotana, which has the largest Arabic music library and rights to a majority of Arabic feature films.
"Our investments are global and when we look at the region, it's a direct reflection of activities here. In the near future, we will see a much more strategic growth in the non-US markets and Abu Dhabi is one of the fastest growing markets that was under-represented until now. But FIC has taken a strategic and international decision to tie-up with regional players to establish and increase our presence here," said Haslingden.
Highlighting the growing economic development in the region, he conveyed his confidence in the appetite of the regional population and said: "We are not here to make money in a short period of time, but to invest in time and money."
Stating India as an encouraging example where Fox has produced and financed non-English language TV programmes and feature films, Haslingden said: "Language is not a barrier anymore. For us, more than 350 million people speaking Arabic is a potential and we are investing to produce quality software for TV and films.
"In India, our commitment to the recent release My Name Is Khan is a clear example of how two different partners with different areas of expertise can come together to produce international class entertainment.
"We have been a strong player in the English language media and entertainment field, but India has been a transformational phenomenon. The industry is so large there and our involvement has exposed us to the largest entertainment industry in the world. This phenomenon will continue elsewhere, and especially in the Middle East, we are eager to replicate the same," said Haslingden.
Fox has more than 20 offices worldwide and is coming to Abu Dhabi after closing operations in Hong Kong.
Follow Emirates 24|7 on Google News.