Rotana to consolidate units under one roof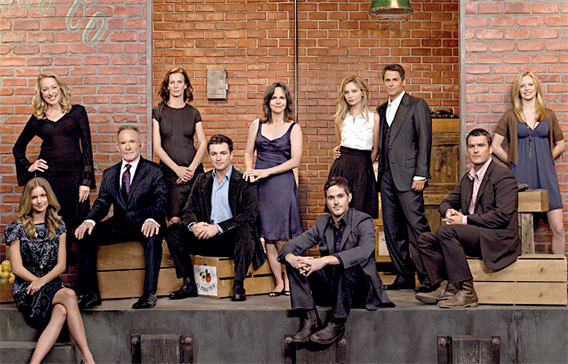 News Corp's investment to acquire 9.09 per cent of Rotana Group at a cost of $70 million (Dh 257m) is part of the Rotana Group's big plans to expand and consolidate all their regional resources under one roof in Abu Dhabi, said a top official of the Saudi media house.
"We have production and transmission facilities in various parts of the Middle East including Cairo, Beirut and Dubai. We are seriously considering various options to consolidate all under one roof in one place in the Middle East and Abu Dhabi has the most promising advantages," said Hassan Suleiman, Vice-President of Rotana Media Services based in the Dubai Media City.
"This will bring all our resources under one roof and help us to consolidate all our efforts," said Suleiman, who was stating the intentions of the Rotana media group to become a global player. "The dream to become regional best is already achieved by the group under the guidance and leadership of Prince Alwaleed bin Talal, now we are looking at becoming an international player in the media world," said Suleiman, spelling out the intentions of the group Chairman Prince Waleed, who also owns seven per cent of Rupert Murdoch's News Corp.
He refrained from disclosing the cost that the group will incur to achieve this remarking. "The group does understand the cost to be incurred and wil not be shy of investing in future," he said.
Defining the recent buy-out of News Corp into Rotana Group, Suleiman explained that the decision is purely commercial that binds the two groups even more closely. "Prince Alwaleed had invested into News Corp, almost a decade ago and since then our alliance with the group is growing closer every year," said Suleiman.
Rotana Group beams Fox channels (Fox Movies and Fox Series) in the Middle East as part of their bouquet and is looking at expanding that relationship. Prince Alwaleed described the move as, "This is a qualitative leap not just for Rotana but for the whole Arab world," Prince Alwaleed had described the deal between the two media giants at the press conference earlier announcing the deal.
Since then, the Rotana Group has unveiled many regional plans and diversified into Hindi films and television serials dubbed in Arabic language on their LBC channel. "The response has been overwhelming to that and it's getting the attention of advertisers also," said Suleiman.
Keep up with the latest business news from the region with the Emirates Business 24|7 daily newsletter. To subscribe to the newsletter, please click here.
Follow Emirates 24|7 on Google News.