Social networking sites' usage climbs 36% in February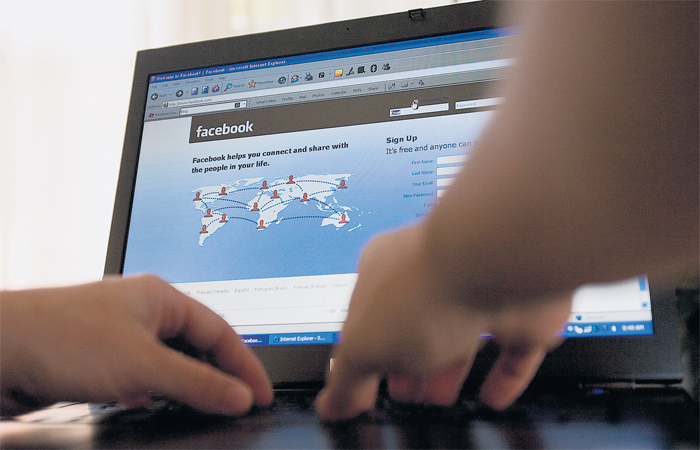 Social networking seems to be expanding its grip on consumers globally as recent figures show more than a 36 per cent increase in the time spent on social networking sites globally.
A recent survey by Nielsen across 10 countries said web users on an average spent roughly five-and-a-half hours on social networks in February, up more than two hours from the same time last year.
While the US boasts the largest unique social networking audience, Italian and Australian web surfers led the way for average time on site with more than six hours each in February.
Overall, the active unique audience to social networks grew nearly 30 per cent, from 244.2 minutes to 314.5 minutes in the last year. The US recorded the largest growth as the average active unique audience grew to 149 minutes from 115 minutes in February 2009.
Across the 10 countries measured, Facebook drew the largest active unique audience globally and claimed nearly three times the sessions per user of MySpace, the next closest network. Facebook users also spent more time per session, logging nearly six hours per user across the globe.
Critics of Facebook convey that "even though Facebook can claim long hours of window being open, this is often with minimum or no interactivity".
Javed Farooqui, Executive Director of Zarca Interactive is a regular user of the Facebook portal, but is clear about his time being spent on it. Defining the limited use of Facebook, he highlights that "while Facebook has become an essential part of our virtual life, the portal window is dormant most of the time and is productively utilised only for a short time – only when you see some contact of your's popping up or for your timely updates".
Locally, social networking sites are also on the increase and most establishments that are using these platforms, have conveyed a substantial growth in the number of hits, but cannot validate that in the absence of factual figures.
The Road Transport Authority (RTA) of Dubai was the first to go active on this platform and since then, many other government and private establishments have embarked on this virtual platform too.
"For us, it has proved to be a very useful and affective tool to communicate with our patrons," said Peyman Younes Parham, Director of Marketing and Corporate Communications, RTA, while highlighting relevance and optimum utilisation of social networking sites.
Since we started this process, we have had more than 2,000 listed members and they interact with us on a regular basis, explained Parham. Highlighting the advantage of communicating with a focused audience group, he said that the RTA was planning some more activities through Facebook and would maintain an active presence on the portal.
"For us, this international tool has worked wonderfully for reaching out to a local and focused group of target audience," said Parham.
Highlighting the commercial viability of social networking sites, Zarca's Farooqui said: "Simply having the number of hits is not enough to make it financially feasible, one needs to utilise these numbers for commercial benefit."
"However, this holds great potential for third party software developers and it is evidently working very well on Facebook. If Facebook has millions of members who frequent the site, it is a potent ground for application developers to try their new products and get instant response from thousands, if not millions, of users," added Farooqui.
Follow Emirates 24|7 on Google News.