Survey puts Zee TV on top of the ratings in region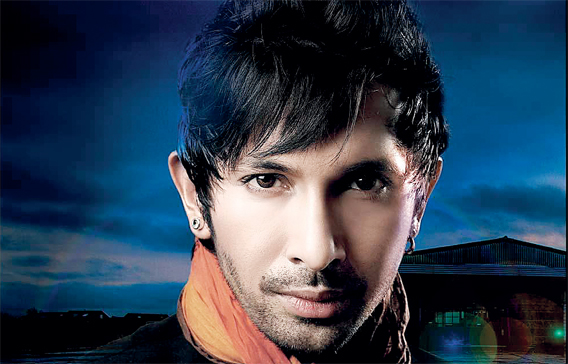 Zee TV, a Hindi-language satellite channel, has gained in popularity and is ahead of Sony and Star network channels, shows a recently released survey.
The Salience survey shows that Zee TV has 44 per cent of the audience, while Sony and Star are both lagging behind with 28 per cent each.
Another survey by Ipsos, which was conducted all over the region, recorded Zee TV's popularity over a period of 18 months in a row. It revealed that among South Asian expatriates, Zee TV leads the GRPs (gross rating points, which is the summation of TRPs – television rating points) race with 113 points, while Star Plus and Sony TV both have 93 and 76, respectively.
The channel, which is beamed from Mumbai, reaches 21.21 per cent of the viewers in the Middle East and North Africa (Mena) region. And among the female audience it has a GRP rating of 183, according to the Ipsos figures, shared by Zee TV with Emirates Business.
Adil Memon, Programming and Marketing Manager of Zee TV (Mena and Pakistan), said: "To be constantly number one for the past 18 months is an achievement we are all very proud of and now the challenge is to maintain that status."
Highlighting the relevance of the survey's results, he said: "We want to educate the industry in terms of numbers. What is perceived value and what is the actual value? We are trying to tell the industry if you believe in the rating system then you must believe in numbers. And if you believe in numbers, only then can you make actual sense of your branding communication.
"What contributed to the popularity of Zee TV primarily are the two reality shows we have. One of them is Sa Re Ga Ma and the other is Dance India Dance. These shows have a mammoth following in the region by Indian and non-Indian audiences – including Arabs. Dance India Dance, in fact, bagged the best non-fiction reality award at Ficci Films.
"Dance India Dance, India's biggest dance talent programme, is a reality show that has emerged as the ideal platform for talented and aspiring dancers to become dancing sensations. Sa Re Ga Ma is the brand that hunts for musical talent of the country and has successfully maintained the purity of the art for more than a decade."
Shows such as Jhansi Ki Rani have also contributed to boost the popularity of the channel. This historical period drama is also supposed to be the costliest TV production from Zee Network.
To the question what does this popularity mean to Zee TV? Memon said: "More programmes that cater to the needs and tastes of our audiences." He added that Zee TV network is procuring more local programmes to cater to the choice of local and regional audiences.
On the commercial front, Memon said Zee TV already demanded premium value that is considerably more than its direct competitors.
In support of this, one of the regular advertisers on the channel, Rizwan Sajan, Chief Executive Officer of Danube, said: "As a regular advertiser, what attracts me most to advertising on Zee TV is that it gives us a good branding value. It is a free-to-air channel and has some very good shows, especially reality shows. Also they are innovative and keep coming up with new programmes. Zee has a big viewership among the huge number of South Asians here."
However, Sajan was categorically not in favour of the channel increasing its advertising rates.
"I am not in favour of Zee TV increasing its tariff after this survey report. In this recession, they should be encouraging more companies and brands to advertise and perhaps contribute to improving the status," he said.
Memon also refrained from suggesting any increase in the advertising tariff. Zee TV is going beyond the small screen and is hosting festivals to reach out to its target audience. The Zee TV Mega Mela to be hosted at the beginning of next month at Dubai Media City is a step in that direction.
Explaining the concept and objective of hosting the festival, Memon said: "We have been doing Zee Mega Mela in the United Kingdom for the past six to seven years. And following its success there we are replicating the concept in Dubai. The biggest attraction of the show is Hrithik Roshan. Then there are other personalities such as Shankar, Ehsaan and Loy, Sanjeev Kochhar, Ali [of Junoon fame] and Sanjeev Kapoor, the celebrity TV chef.
"People can walk into the carnival and visit astrologers, watch live cooking and eat, see the fashion show or just go for shopping and enjoy live entertainment. There is one single ticket for all these activities," he added.
Follow Emirates 24|7 on Google News.