US media seeks new revenue streams to survive and uphold standards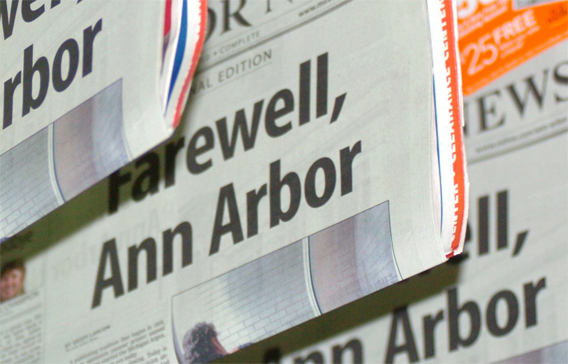 Media faces new challenges in the US as a majority of executives from newspapers and broadcasting companies believe they will fold up within 10 years unless they find new revenue streams, according to a survey released on Monday.
Forty-six per cent of executives surveyed by the Pew Research Center's Project for Excellence in Journalism said they could remain solvent for more than 10 years.
In comparison, a small percentage of 17 said they could go out of business in less than a decade without "significant new funds, revenue streams or partnerships" while 24 per cent put their life-span at a shocking three to five years.
Some of the respondents (less than one per cent) also conveyed their fear of closing within a year, while six per cent said they could last one to two years.
"Our mantra this year is experiment and fail quickly," one newspaper news executive volunteered. "Don't be afraid of change and don't stick with something too long if it doesn't work."
Industry leaders also showed reluctant faith in the external financing process and are overwhelmingly skeptical about the prospect of government financing, according to a new survey.
"Outside funding options are a bad idea overall," one broadcast news executive offered. "They are being used to 'save' old models of journalism that are no longer economically viable and will die out over time, no matter what."
On a positive note, many news executives also sense change for the better in their newsrooms today, despite cutbacks and declining revenue. Editors at newspaper-related companies praised the cultural shifts in their organisations, the younger tech-savvy staff, and a growing sense of experimentation. Many broadcast executives see so-called one-person crews – in which the same individual reports, produces and shoots video – as improving their journalism by getting more people on the street.
The survey found some significant differences in the attitudes between leaders of newspaper-based newsrooms and those of broadcast. Among them was their view of journalism's future.
Broadcast news executives were strikingly more pessimistic, with those who see journalism headed in the wrong direction outnumbering those who think it is headed in the right direction, by almost two-to-one. Leaders of newspaper newsrooms, by contrast, are split with a slight tilt toward optimism.
For the December-January survey, the Project for Excellence in Journalism received 353 responses from members of the American Society of News Editors and the Radio Television Digital News Association. With traditional advertising revenue in decline, newspaper and TV news executives were asked what they are doing to try to generate new revenue.
Among newspaper executives, 18 per cent said they are working on erecting pay walls around their websites to charge readers online and 58 per cent said they were considering such a move.
Sixty-four per cent of the broadcast news executives said they believed their profession was headed in the wrong direction. Newspaper executives were evenly split with 49 per cent saying the profession was headed in the wrong direction and 51 per cent saying it was headed in the right direction.
The generation gap also seems to be cropping up in the newsroom as many of the new revenue options being debated, receive only limited or divided support from news executives.
When it comes to the often-discussed option of pay walls for online content for instance, only 10 per cent say they are working on them, though that could change.
Another 32 per cent are considering them and just 11 per cent have written off the idea. More than a third (35 per cent) have not even considered them at all. Still, as they look ahead, only 15 per cent of news executives believe pay walls will be a significant source of revenue in three years.
Most of the effort online is focused instead on more conventional revenue sources. Display and banner online advertising, for all that it has failed to grow, is still the No One area of effort, and the one that news executives pin their greatest hopes on. But second is revenue from products outside of news.
Broadcast news executives are noticeably more pessimistic about journalism's future than editors at newspaper-based operations.
Broadcasters think their profession is headed in the wrong direction by a margin of nearly two-to-one (64 per cent versus 35 per cent). By contrast, editors working at newspapers were split (49 per cent wrong direction versus 51 per cent right direction).
Internet seems to be the saviour for the media at large, but it's seen as the fastest emerging rival to conventional media. Six out of 10 feel the internet is changing the fundamental values of journalism. And their biggest concern is loosening standards of accuracy and verification, much of it tied to the immediacy of the web.
Amongst the emerging alternative platforms, mobile applications are becoming increasingly important. Three-quarters say mobile applications are essential or very important while just 35 per cent say that of YouTube postings or other video websites.
IN THE UAE
Media in the region, in contrast to the Pew Research figures about the US industry, is on the rise, which is evident from the increase in the number of local and regional companies opening up in the country and many international players coming to the region.
The UAE has seen mushrooming of national newspapers in English and Arabic, and the National Media Council has registered an increase of 20 per cent in publications in the UAE.
Two of the country's leading media free zones, Dubai Media City and twofouor54, have also recorded substantial growth in business partners, indicating a consolidation of the industry, despite the global economic downturn.
Follow Emirates 24|7 on Google News.