Arra moves to resolve claims of Al Helio Downtown investors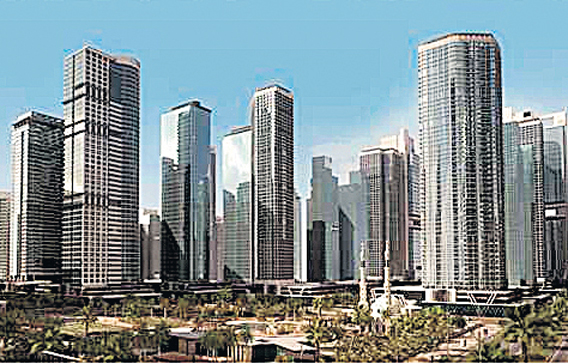 Ajman Real Estate Regulatory Agency (Arra) may resolve claims of investors in Al Helio Downtown project, according to a newspaper advertisement.
The agency, in the advert yesterday, asked "all investors, customers and all those who have claims on the Helio Downtown project to kindly refer to Arra office either personally, via e-mail or by registered post within 30 days, starting April 1 to April 30."
Al Helio Downtown, a Dh4 billion master development initiated by South Korean master developer, D'seco, was launched in June 2008 and was scheduled for completion in 2013. The development was to cover an area of 115 acres and consists of 65 freehold plots – commercial, residential, and mixed use.
According to company's website, D'seco International is a "trusted" name in real estate development with more than six million square feet of ongoing development and 50 million square feet of planned projects in the UAE.
Phone number mentioned on their website were not connected. Questions sent to the e-mail address mentioned on their website, bounced.
According to Jones Lang LaSalle, the recent announcement by the Ajman real estate regulator is a positive sign in that it shows their intent to better regulate the market.
"We would support any moves that increase market transparency and provides an effective forum for the resolution of disputes between investors and developers," the global consultancy said.
In December, Arra Director-General Omar Al Barguthi said they had worked out a new plan to help investors who have lost money to dodgy developers in the emirate. Investors will be offered the option to select properties/units in projects of approved developers, with the agency playing a co-ordinating role to strike a balance between the new developer and investor's expectations, he said.
The real estate body, Arra, was established in December 2008, according to the provisions of the Emiri Decree No8 of 2008, as amended by the Amiri Decree No11 and No12 of 2008.
Follow Emirates 24|7 on Google News.