Barwa to sell more assets in 2010, 2011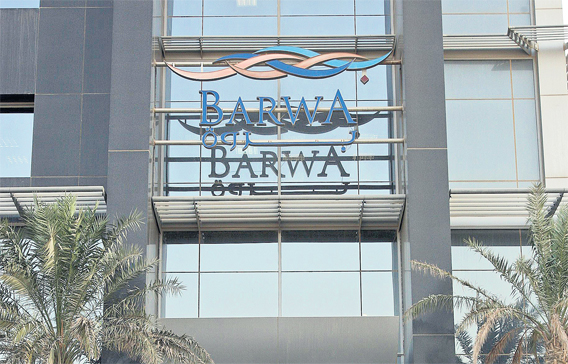 Qatar's Barwa Real Estate said yesterday it will continue to sell assets in 2010 and 2011 to meet its obligations after it repaid QR4.3 billion ($1.1bn. Dh4bn) in Islamic financial facilities.
The developer, an affiliate of the country's sovereign wealth fund, said in a statement it repaid the sum through the sale of some assets and on settlement of claims for projects undertaken for the government and other third parties.
The fifth-largest developer in the Gulf Arab region by market value, did not give details of the asset sales.
"We will continue to pay down the financial facilities as per our long-term business strategy," the firm's Chairman and Managing Director Ghanim bin Saad Al Saad, said in the statement on Qatar's bourse website.
"We expect to achieve our goals by selling assets and restructuring existing financial facilities during 2010-2011."
All of the earnings from this transaction were used to pay back Tamweelat financing agreements, it said. Executives at the company were not available for comment.
Barwa, which is in the process of taking over Qatar Real Estate (Alaqaria), said in March negotiations were still under way on the sale of Barwa Financial District to Qatar Petroleum, and denied it was in talks to sell its Barwa City project to a government buyer.
Barwa is offering to acquire, subject to the terms and conditions set out in the offer document, each Alaqaria share in exchange for 1.1 of Barwa. This exchange ratio represents a 30.6 per cent premium over Alaqaria's closing share price on January 7, the trading day prior to the announcement of the initial terms of the transaction. Alaqaria shareholders have until April 14 to submit their acceptance of the Barwa offer to merge its business with their company.
In February it said it was seeking a bridge loan.
Barwa, which has properties in France, Switzerland and the UK, focuses on retail, office and residential property development. Barwa is 45 per cent owned by Qatari Diar, the property arm of the sovereign wealth fund.
Follow Emirates 24|7 on Google News.