Canadian realty may slip into neutral zone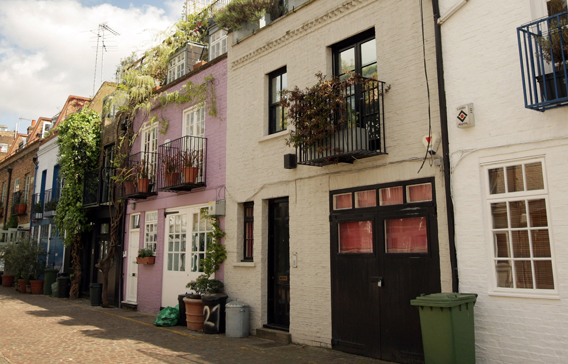 Canadian real estate markets have exceeded most experts' expectations over the last year, but after going full throttle for 12 months, markets should slip into neutral this summer, according to a media report.
A Scotiabank global real estate trends report says low mortgage rates, increased consumer confidence and stabilising job markets will help most Canadian regions remain sellers' markets as strong demand and rising prices continue.
"I think you're going to have a very active spring market, probably some cooling off in the second half of the year," Adrienne Warren, a senior economist at Scotiabank told The Calgary Sun.
Warren expects about 510,000 home sales this year – up 10 per cent from 2009, but just shy of the 2007 record, with average prices forecasted to increase about eight per cent.
New housing starts are expected to reach 190,000, up from 149,000 last year.
The economic recovery from last year's painful recession in the country as a result of the rippling effect of the global financial crisis has improved consumer confidence, although a bounce back in the jobs market is taking more time, says Warren.
Just more than a third of the 417,000 jobs lost in the 2008-2009 recession have been replaced and the (national) unemployment rate is still at 8.2 per cent, only half a point below its high last August.
Most industry experts predict the increase in consumer confidence in the economy and low interest rates are behind the continued strength in the Canadian housing market.
National real estate numbers have been skewed by frenzied buying activity in Ontario and British Columbia provinces, where buyers are getting into new homes before the implementation of a Harmonized Sales Tax (HST) on July 1 in the provinces.
After the deadline, overheated markets – particularly Toronto and Vancouver – are expected to return to the more balanced conditions being experienced in other major Canadian markets such as Calgary and Edmonton.
"We're starting to see better balance, we're seeing more listings.
There was a real lack of listings for the better part of last year... we're moving back into a better balanced situation," says Warren.
Economists expect the Bank of Canada to raise interest rates by between half a percentage point and a full point over several months beginning in late spring or early summer to fight inflationary pressures in the economy.
The movement in rates will result in more subdued activity in the second half of the year, says Warren, adding the incentive for builders to add new houses to the market should also fade as supply increases and prices cool.
"The front-loaded activity in the first half of the year will also contribute to lower sales, prices and construction in 2011," she says.
Looking further into the future, Warren says the Canadian real estate landscape is on the verge of major changes.
"The performance of Canada's housing market over the past decade has been exceptional by virtually any measure," she says.
"Real home prices increased an average of 5.2 per cent annually from 2000 through 2009, representing the strongest decade of real price appreciation in at least 50 years.
"It is time for Canadians to reset their housing market expectations.
"We expect 2010 will mark a transition year as the boom of the 'aughts' gives way to a sustained period of more subdued housing activity over the coming decade," she added.
Follow Emirates 24|7 on Google News.