Developers join hands to build affordable housing in Mumbai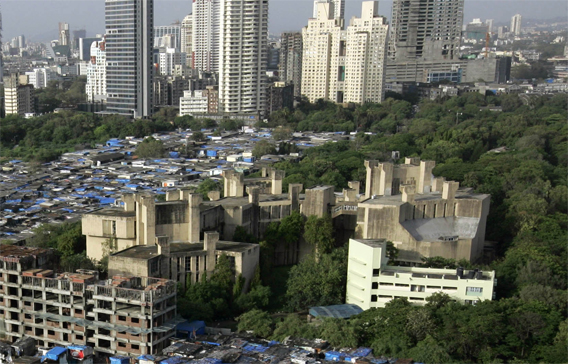 Real estate developers in Mumbai proposed to join hands to construct 500,000 affordable houses for middle and lower income groups in partnership with the Maharashtra state government in the next five years in the fast-growing Mumbai Metropolitan Region (MMR), according to a media report.
The MMR region comprises Mumbai and the adjoining cities and towns such as Thane, Dombivli, Kalyan, Vasai, Virar, Mira Road and Nalasopara.
The project, as proposed, entails an investment of more than Rs150 billion (Dh12.4bn). Houses of 160 square feet to 600 square feet are proposed to be created, Business Standard newspaper reported. The floor space index proposed (the ration of total built-up area allowed on the given land area) is three. The project would be implemented under the aegis of the Maharashtra Chamber of Housing Industry (MCHI).
The idea is also to take inputs from the ongoing schemes of rental housing implemented by the state-run Mumbai Metropolitan Region Development Authority, public-private partnership carried out by Maharashtra Housing and Area Development Authority and the slum rehabilitation scheme. MCHI President Pravin Doshi said details of the financial requirement of the project was being worked out.
"Residential housing can be made affordable by release of land by the government, increase of FSI, reduced taxes, single window clearance on plans and availability of micro finance. Through this partnership, our endeavour is to arrive at some substantial solutions to cater to the ever growing need of demand for homes," Doshi said.
However, Doshi was unable to explain what MCHI meant by affordable housing.
Railways to rent out land
The Indian Railways is planning to lease out some of its real estate assets to rake in Rs6 billion (Dh497 million) in rentals, a senior Railways official said.
"We plan to lease 15 plots in different metros and Tier II cities on long lease this fiscal and hope to net Rs6bn through this," Rail Land Development Authority, Member-Finance F Mehmood told Press Trust of India.
"We have identified a land-bank of 1,900 hectares for development. This will be leased out in phases. We have appointed 15 consultants for this purpose," he said. Most of the land available for lease is in the eastern region, he said.
Leasing its land for residential purposes is not under consideration at present, the official said but added that "if good proposals come, then we may think about it".
Investment
Red Fort Capital Advisors, a real estate private equity fund, plans to invest $1 billionn (Dh3.67bn) in India's property market over the next few years to tap demand in the world's second-fastest growing major economy. The firm has invested $400 million since 2007, mainly in residential projects, and may consider investing in offices, hotels and shopping malls, Managing Director Subhash Bedi said in an interview in Mumbai yesterday.
Demand for homes is picking up and Red Fort and its partners have sold 3,000 apartments over the past six months in New Delhi, Bangalore and Chennai, Bedi said. Red Fort Capital has returned an average 25 per cent to its investors.
Follow Emirates 24|7 on Google News.