Drop in residential demand affects Kuwait realty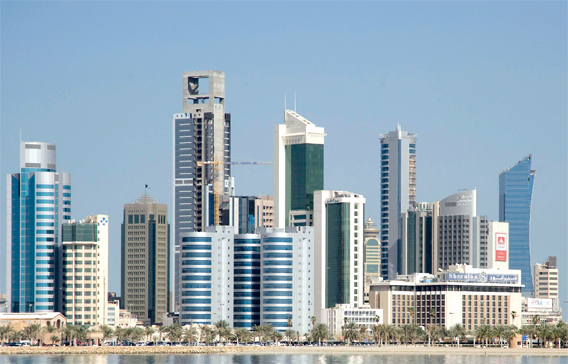 Real estate sales in Kuwait slipped in the first two months of the year with the residential sector witnessing a slump, according to a report.
The total number of registered real estate sales in Kuwait (residential, commercial and retail) fell by one per cent between January and February at 383 this year, said National Bank of Kuwait (NBK).
"After showing signs of a strong recovery late last year, activity in the real estate sector slipped back over the last two months with sales now back to the average levels seen in a depressed 2009," it said.
NBK noted that transactions also declined in Kuwaiti dinar value terms between January and February, by 15 per cent to KD99 million (Dh1.25 billion). In year-on-year terms, sales turned negative for the first time since September last year. But there is scope for this to improve over the next couple of months as a result of a base effect from a sharp drop in sales a year ago.
The report said a sharp fall in residential sales for the second month in a row was the reason for the drop in sales overall. Residential sales fell by 11 per cent from January to 255.
At this level, they are more or less back to the levels seen in the first half of 2009, before an apparent recovery seemed to get going. In general, the average value of transactions has recovered from its mid-2009 lows of around KD180,000 and stood at KD208,000 in February. This need not entirely indicate rising property prices, however. Rather, a greater number of transactions of higher value properties may now be taking place.
Investment sales posted a 20 per cent month-on-month gain in February to stand at 124, catapulting the year-on-year growth rate from -6 per cent to +45 per cent.
There were four sales of commercial properties during February, up from none in January (they averaged six per month in 2009). Despite the monthly increase, sales remain at weak levels. Commercial sales numbers can be volatile from month to month, but have trended down since mid-2008. While there are a number of large scale commercial building projects currently underway, secondary market transactions volumes continue to be held back by weak demand and financing constraints.
However, by boosting the demand for office space, the execution of the government's recently approved four year development plan could provide a timely stimulus to this segment.
NBK said the number of loans approved by the Savings and Credit Bank (SCB) fell 15 per cent between January and February to 274. New construction loan approvals remained weakest in relation to their long-run trends; these fell to 50, compared to an average of 183 per month between 2003 and 2009.
This probably reflects ongoing sluggishness of new land plot distributions under the government's housing scheme. Yet there continues to be hopes that this will pick up over the next few months.
Follow Emirates 24|7 on Google News.