More job openings in 2010 as real estate consolidates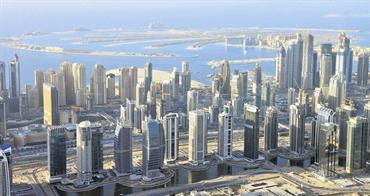 The year 2010 will see an increase in recruitment across the region in the real estate sector as the consolidation process continues to gather pace, said analysts.

In a survey conducted by Emirates Business, Craig Plumb, Head of Research, Jones Lang LaSalle Middle East and North Africa (Mena); Andrew Goodwin, Director, DTZ UAE; Billy Rautenbach, Director Operations, Better Homes; Adel Hamaizia, Sales and Marketing Director, RE/Max Abu Dhabi; and Safeena Rangooni Lakdawala, Senior Manager Research, Investment Boutique, said the UAE property market will stabilise in 2010 but recovery is likely to start from 2011.

The analyst said 2009 saw the beginning of consolidation and the expected completion of those mergers this year will lead to further consolidation in the UAE.

Although they find it difficult to predict early recovery in commercial or residential segment, the analysts said recovery now needs to be ascertained on the basis of separate sub-sectors within each asset class rather than across the whole sector. Here are the excerpts of the analysts.

Do you expect to see signs of recovery or stabilisation in 2010?

Plumb: We had predicted in our monthly house view report in March that 2009 would be a year of correction, 2010 would be a year of stabilisation, while 2011 would mark the start of the recovery of the Dubai market, so it is interesting to see these terms are now being generally discussed in the marketplace.

Our view is that prices are likely to decline further in most sectors of the market, but that 2010 will see a much more stable market than we saw in 2009.

The timing of any general recovery is going to depend upon a return of confidence in Dubai among both investors and buyers.

While the recent agreement to repay Dubai World bondholders announced in December was a boost to the market, the uncertainty surrounding this repayment and the whole issue of the restructuring of Dubai World has resulted in the delay of decisions among both investors and buyers, who are now waiting to see how this whole issue plays out over the next six months.

While this has undoubtedly delayed the timing of any general recovery in the Dubai market, we are still expecting to see recovery start sometime during 2011.

Goodwin: We are already seeing some signs of better located housing and office stock stabilising in Dubai.

This trend is likely to continue but will create a wide gulf between prime stock and the secondary stock of both office and residential, particularly as new properties are completed.

Residential rents had reached an unsustainable level by the third quarter of 2009 and the completion of schemes has eased this pressure with a consequent decline in off-island rental prices, although demand in prime areas remains stable.

Without an upturn, the office market will see an increase in orientation to a tenants market as new schemes are completed.

In Abu Dhabi, the retail market appears to have stabilised somewhat and there remains further potential at the higher end.

Rautenbach: We hope so, as long as there are no surprises indications are that the market should stabilise in the first quarter.

While the trend over the past 12 months showed slow market recovery, December indicated renewed signs of investor hesitation so we will need to work really hard to regain confidence.

Hamaizia: Stabilisation yes, while all round recovery is likely to take a little longer.

The year 2010 is likely to differentiate "the men from the boys", so to speak, with regards to companies in the real estate sector in the UAE and throughout the region.

One positive for the UAE as a result of the decline in prices is that international investors may be wooed back with numerous other advantages, including tax-free purposes and lifestyle.

Lakdawala: We still have some time to go before we see recovery in the UAE property sector, especially in Dubai.

We did see prices rising in the last quarter of 2009 on the back of expectations that the market will pick up. However, is this rise sustainable? I think not, I see a "W recovery" taking place in the real estate market. In the property sector, for a sustainable recovery, the market fundamentals have to change.

In the Dubai property sector, supply continues to enter the market, while on the demand side, banks are still not lending freely, residents are afraid of losing their jobs and there is likely to be another round of firing in early 2010.

As such, market fundamentals are not yet pointing towards a recovery.

However, in early 2011, I expect some positive developments. New supply will start slowing down as ongoing residential and commercial projects complete.

Also, with rents falling substantially, Dubai will become affordable from the point of view of both companies and individuals. With the global recession easing, MNCs will need a hub to approach the growing Asia and Africa regions and Dubai will be an easy choice, especially with licensing norms easing.

As such corporate demand for space will rise, job insecurities will reduce and subsequently demand for residential property will rise.

That is when fundamentally the market will change, supply will stabilise and demand will rise. And that is when the associated price rise will be sustainable. While I see stabilisation coming in 2010, recovery will need to wait until 2011.

Which segment, residential or commercial, do you believe will recover first?

Plumb: The experience of 2009 has taught us that there are many sub-markets within both the residential and office sectors of the market (according to location, quality and positioning of different products). Gone are the days when all sectors of the commercial market across Dubai moved in the same direction.

What we are now witnessing is the emergence of both "winners and losers".

To illustrate this point, vacancies in prime quality completed office buildings in the CBD area are currently around five per cent, while vacancies among office projects in some of the outlaying or less established areas of Dubai (for example, Jebel Ali and Jumeirah Lake Towers) are in excess of 50 per cent.

It is therefore necessary to analyse separate sub-sectors within each asset class.

Goodwin: With greater choice available to buyers, the market has shifted in both residential and commercial to have a greater focus on location and quality. There will be greater distinction between established, well developed schemes in good locations from less well located schemes, which will require a greater shift in the economy before it recovers.

The oversupply of new residential and commercial product in Dubai makes this distinction between prime and non-prime even greater.

We see evidence that both sectors will recover in the prime market, but in specific locations rather than across the whole sector and this trend will continue throughout the UAE.

Rautenbach: I believe that the residential sector will recover first as we are already seeing this today.

The commercial market has been quiet for most of 2009, while the residential market saw sales throughout 2009 despite being lower than years gone by. Furthermore, the bulk of the commercial market is still off-plan with only a few towers having been delivered in 2009 and a few to come in 2010.

The commercial market has picked up in the past few months, but only because prices have dropped considerably. It will be a few years before we see any significant increase in the price of commercial properties.

However, as the effects of the global recession dig in, I believe there will be a push from nationals abroad to move their operations to the Middle East and then we may see some increased activity in the commercial market as well as the residential market.

Hamaizia: When putting this question to oversupplied Dubai, it is important to note that both segments work in juxtaposition, as when we have business creation, subsequent demand for residential units follow.

The majority of 2009 witnessed little formation of new companies, while the last quarter of 2009 encountered a slightly optimistic growth in the number of set-ups. Much of the commercial transactions from the start of the year hitherto, have been relocation among existing companies.

Conversely, in supply lagging Abu Dhabi there has been a steady growth in business set up, with a substantial amount of inquiries coming through our office for new commercial space, and consequently residential units (both leasing and sales).

In regards to the vehicle that will metaphorically fuel sales of both residential and commercial units across the UAE, we refer to an increase in availability of attractive financing options (with residential mortgages currently requiring highs of 30-40 per cent down payments).
Lakdawala: As mentioned before, in early 2011, incoming MNCs and expanding local firms will result in growing demand for office space.

These firms will then start recruiting to grow their businesses and fill up these spaces. That is when demand for residential spaces will rise. Therefore, I believe, commercial sector will recover before residential sector sees recovery.

Do you believe 2010 will see consolidation in the real estate sector across the UAE and the GCC?

Plumb: The year 2010 will definitely see a consolidation in the real estate market. This consolidation will take a number of forms. including the following:

- consolidation among office tenants

- from offices scattered across numerous poor quality buildings in different locations to a single tenancy in a higher quality new project

- consolidation among developers. While the proposed merger of Dubai properties and Emaar has been shelved for the time being, we expect to see a continued trend towards consolidation, with developers joining together to create larger and stronger entities.

- consolidation among projects. Developers are likely to focus their attention on completing those projects closest to completion

- with other projects in the same development being placed on hold, a number of the major developers have already been working with end users and individual investors to consolidate them into those projects that are planned to complete in the short term and we would expect to see more of this trend in 2010.

Goodwin: Within the UAE, it is likely we will continue to see consolidation in Dubai.

However, Abu Dhabi has been quicker to respond, with less financial commitment by the private sector and is therefore unlikely to experience a significant level of consolidation activity.

Rautenbach: This depends on many factors, one of which is confidence in Dubai sales market, which had already shown signs of improvement in the fourth quarter of 2009.

We expect to see this improvement continue again in 2010. The rental market has been fairly stable for the last several months and we expect rental rates to remain steady in the months ahead; any adjustments in pricing would only take place if we start to see large numbers of people moving to Dubai again or if there was a shortage of stock in the market.

Hamaizia: Yes, consolidation across the region's realty sector is likely to be prevalent in 2010 and beyond, with maturation a difficult but inevitable process for sectors in newer markets.

New, sustainable, non-speculative business advances are expected across the relatively new sector of real estate in the upcoming year, with many of the weaker, unadaptable, unmodified, strategic-inertia suffering entities bound for extinction.

Lakdawala: Yes, 2010 will be a year of consolidation. We have already seen the start in 2009.

These consolidations will complete in 2010 and hopefully the positive the results will be visible. This will prompt further consolidation. I am not sure if this trend will be seen throughout the GCC, but surely it will be seen in the UAE.

Do you expect more recruitment happening in the real estate sector?

Plumb: As the market shifts towards one of asset management and value retention, there will be new skills required and we would expect to see increased interest in the recruitment in selected segments of the real estate market to include asset managers and valuers.

Goodwin: Yes, I would say there may be more recruitment as firms have been quick to restructure their teams and given a small increase in activity recruitment will be necessary.

Rautenbach: There may be a small increase in recruitment but I think recruitment will not be a priority until the first quarter results are in.

The main drive for all of us in the real sector will be to focus on revenue generation and building client relationships.

Hamaizia: Following substantial lay offs in the realty sector, talent is coming cheaper in much of the GCC, allowing developers to attract top professionals who are likely to prove vital through times of adversity and transition.

My opinion is that developer's should concentrate on their core business, while effectively outsourcing non-specialised activities such as the sales and marketing.

Lakdawala: I do not think major recruitment will take place in the real estate sector, although a shift will take place with highly qualified and experienced staff being recruited in place of not so deserving candidates.
Keep up with the latest business news from the region with the Emirates Business 24|7 daily newsletter. To subscribe to the newsletter, please click here
Follow Emirates 24|7 on Google News.