New trends emerge in Dubai's commercial lease market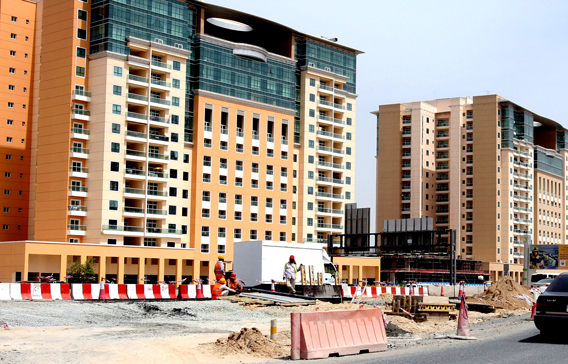 The Cushman and Wakefield report said a typical lease length of commercial properties in Dubai is about one to three years.
Trend has been towards a quarterly rent payment for commercial properties with a termination notice of three months.
The report said the basis of rent increase in Dubai has been based on the rent cap in place.
Office market supply
In 2009, a dramatic change was seen from Dubai's previously landlord led market to a market heavily in favour of tenants.
This trend is set to continue in 2010 as vacancy rates, currently around 30 per cent, continue to rise with the completion of large scale developments. Consequently, rents remain under severe pressure with landlords being forced to review the conditions in which they market their product.
Even though a more sustainable level of construction has now emerged, the report anticipated between 16 million square feet and 20 million sq ft of commercial space will enter the market this year.
Supply at Dubai's iconic Dubai International Financial Centre (DIFC) has been boosted with the completion of Currency House, Liberty House and also Index Tower which is due for completion later in 2010.
This extension aims to broaden the DIFC's occupier base, with space in these new buildings being traded at a 30 per cent discount to that of The Gate District and Gate Village.
As the Dubai real estate market continues to mature, there will be a bigger difference between prime and secondary locations, it said.
In secondary locations, rents might fall up to 60 per cent with vacancy rates settling at 60 per cent to 70 per cent, while prime location rents have been more resilient, falling between 25 per cent to 40 per cent, and vacancy settling at 15 per cent to 20 per cent.
For example, vacancy rates in the traditionally resilient first phase of DIFC remain somewhat unchanged, while other prime districts have been greatly affected by the downturn. Respective vacancy rates in Emaar Square have risen to nearly 30 per cent, while rates of up to 80 per cent are registered in the newly opened DIFC extension. Stagnant absorption rates were also registered across Tecom, Dubai Media City and Dubai Internet City, considered by many as Dubai's second most popular free zone.
Demand drivers
Demand is being driven by those occupiers wishing to take advantage of the market and improve their real estate position.
While achieving savings against their corporate budgets is the main objective, the analysts saw occupiers review the way they use their space with a drive to become more efficient and thus reduce their area requirements.
Follow Emirates 24|7 on Google News.