Saudi Arabia to need 5.5 million homes by 2014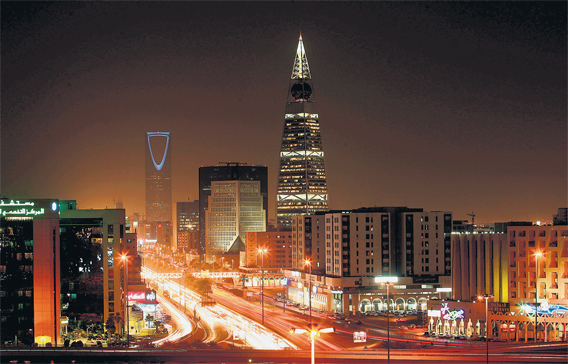 Saudi Arabia will need an approximate one million new homes over the next five years to keep up with an estimated 3.3 per cent compounded annual growth rate (CAGR) in demand, according to a recent study.
This growth rate translates into about 5.5 million required units by 2014, revealed a study by Saudi-based Jiwar Real Estate Management and Marketing.
The residential sector has grown substantially to account for 70 per cent of Saudi Arabia's real estate market. Housing demand has risen steadily in recent years due to mainly a young and rapidly growing population constantly seeking affordable homes. The remaining 30 per cent is distributed among offices, retail outlets, hospitality and the industrial sectors.
According to the study, the short-to-medium-term domestic residential outlook is very positive as demand is expected to surpass supply by 50,000 units annually over the next four to five years. The kingdom's residential sector, which encompasses villas, apartments, duplexes, traditional houses and residential compounds, is geographically divided into three main local regions – the Central Region (Riyadh), the Eastern Province (Al Khobar, Dammam and Dhahran) and the Western Region (Jeddah, Makkah and Madinah).
"Saudi Arabia continues to be one of the few property markets in the region capable of sustaining growth within the global recession. The residential segment has been the main driver; average occupancy within the six major city markets is at around 96 per cent.
"While Jiwar will help sustain the momentum of the residential business by focusing on quality and expedient delivery, we will also push signature developments to emphasize the diversity of available property options in the kingdom," said Dr Saleh bin Abdullah Al Habib, CEO, Jiwar Real Estate Management & Marketing.
Riyadh, Jeddah, Makkah, Madinah, Dammam and Al Khobar cities are top residential markets in Saudi Arabia. The property business in these areas is dominated by rented units, which account for an average of 83 per cent of housing. The number of households in Riyadh alone is expected to rise to 1.05 million by 2014, representing a CAGR of 3.7 per cent.
Follow Emirates 24|7 on Google News.