Valuation standards 'essential' to rebuild trust in real estate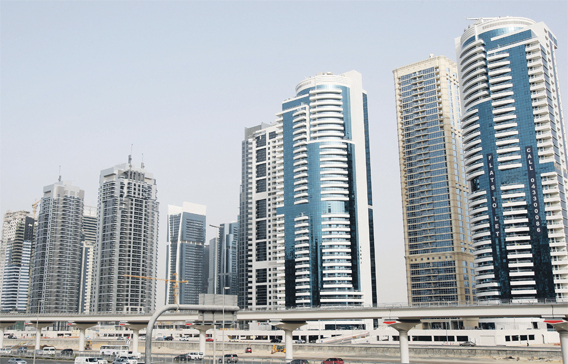 Introduction of more professional valuation standards is an essential precondition for rebuilding the trust and confidence required for the recovery of real estate markets across Middle East and North Africa (Mena), according to a report by Jones Lang LaSalle.
"As real estate markets across the region continue to mature and become increasingly open and transparent, it is essential for the real estate industry to develop and consistently apply common standards implemented by professionally trained valuers able to demonstrate independence, integrity and objectivity," the global real estate consultancy said in its Mena House View report.
The lack of regular, accurate and professional real estate valuations results in enhanced financial risk exposure to a diverse spectrum of stakeholders. These include banks and other lending institutions, investors and general business entities [trading companies and families] that own the real estate from which they operate their business.
A defining characteristic of Mena real estate markets in 2009 and into 2010, according to the report, has been the limited number of actual transactions.
"The volume of residential sales has declined in most markets as funding has dried up and there have been very few major commercial transactions completed. The lack of transactional evidence constitutes a major challenge in establishing the real value of any asset as it limits the application of the traditional comparable approach. It also makes it more difficult for buyers and sellers to find and agree on a price," the report said. Unlike trading in equities and commodities where pricing information is public, property values are not independently recorded or available in most markets across Mena. Potential buyers and sellers therefore operate with imperfect knowledge, relying on anecdotes, newspaper articles and sentiment rather than on reliable market information.
There is also no requirement for owners to have real estate assets valued on a regular basis in most markets in the Mena region. This further compounds the lack of transactional evidence in depriving the valuer of accurate benchmarks against which to assess current market values, the report said.
For any market to function efficiently, participants whether buyers, sellers or intermediaries need to have a consistent approach to understanding and assessing the value of the items being traded.
"While they need not agree how the value might be interpreted, and indeed such differences are the source of opportunities, they all need to have a common and objective basis for the determination of value," the report said.
Follow Emirates 24|7 on Google News.