African market has much to offer to Middle Eastern telecom operators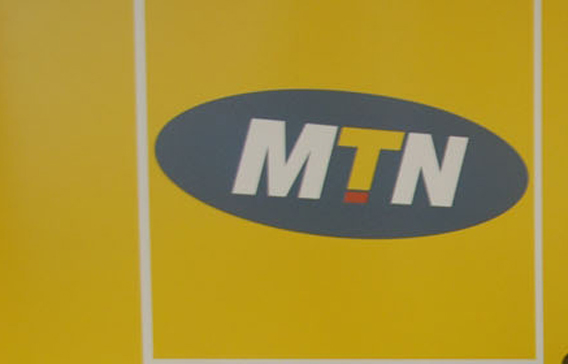 The African telecom market holds large potential for Middle Eastern telecom operators to connect new customers at the end of 2009 there were just more than 450 million active subscriptions across the region, accounting for a penetration rate of below 45 per cent.
According to a report by telecom research firm Informa Telecoms and Media, Africa is an attractive investment destination mainly due to the large subscription growth potential.
With Informa Telecoms and Media forecasting that half the region's population will remain unconnected in 2014, the potential for connecting new customers is therefore tremendous.
Also worth noting from these forecasts is that as the multi-SIM activity trend continues, the gap in subscription and subscriber penetration also grows. And the proportion of subscriptions to subscribers is set to grow from 1.24 at the end of 2009 to 1.47 at the end of 2014.
The fact that Africa is a predominantly prepaid market is a major driver behind this trend, as is the number of short-term promotions being advertised by operators and the growth in popularity of mobile data services. With opportunities come challenges, why would Zain want to turn its back on this apparent potential? And why has M&A slowed to a trickle in Africa?
Aside from the obvious problems of financing large acquisition deals in today's macroeconomic climate, rather than a land of opportunity, to many investors, Africa has become a challenging investment destination. According to the report, the biggest of these challenges is the problem of creating a profitable business from a typically low-revenue generating population.
Added to the mix is that in a region where rural expansion is key to connecting the unconnected, it is important for operators to create efficient operational models. Few have succeeded.
For an investor, understanding the complexities of Africa's many diverse markets is also a challenge, not least several different regulatory directives. Regulators and governments tend to encourage competition, which means that in many relatively small markets, operators are competing with as many as five or six other carriers.
The natural consequence of this will be the likelihood of a period of market consolidation. In Nigeria, despite the presence of 11 operators, only three operators have double-digit market shares – MTN (42.5 per cent), Globacom (22.7 per cent) and Zain (20.5 per cent) – with the remaining eight carriers sharing just 14 per cent of the total market.
Africa is dominated by large investor groups with the largest three – MTN, Zain and Vodafone – sharing 40 per cent of the subscription market between them.
That one of these is likely to be acquired by a new player should have a significant effect on the market.
It could spark off some consolidation in the market as the new player potentially sells off any failing legacy operations that it has acquired or even purchases assets in new markets.
The import of new business models is a likely outcome, but, if they are to be successful, deployment of these models must be done with the full appreciation of Africa's own specific dynamics, which in turn, differ from market to market.
For example, Zain Kenya's lowest tariff is about $0.04 (Dh0.14) per minute, for on-net calls.
Compare this to India, where Reliance Communications offers tariffs that are as low as $0.01 per minute, for both on- net and off-net calls.
Higher Arpu
The fact that tariffs in Africa are relatively high is reflected in average revenue per user (Arpu) levels, the report said.
In Q4 2009 blended monthly Arpu across Africa as a whole was $10.49 – but in India blended monthly Arpu in the same period was much lower, at just $2.73, and falling. This is also reflected in minutes of use, which are relatively low in Africa, at 172 minutes per month per subscription in Q4 2009, while in India this figure was about 353 minutes. So India's lower mobile tariffs appear to be encouraging subscribers to use services more – and by implication African operators should be able to stimulate greater usage if they cut their relatively high tariffs and took advantage of elasticity of demand.
Lower tariffs will also give a certain competitive advantage. Operators that employ a lean, efficient business model, like that pioneered by operators such as India's Airtel, which is known for its extensive use of outsourcing to keep operating costs down, will be best-placed to run a profitable operation on low tariffs.
However, it has to be said that mobile tariffs have already come down in many African markets in the past couple of years as competition has intensified, often because of the debut of new operators. And usage in Africa has increased over the past couple of years too, from 131 minutes per month per subscription in Q4 2007. But Africa's minutes of use is half that of India's, which does suggest that there is potential for substantial further growth. However, some operators in Africa say privately that they have cut tariffs without seeing a corresponding increase in usage.
This suggests that African operators should not base their strategies on pricing alone; pricing needs to be part of a wider strategy that also covers factors such as distribution and service quality. Indeed, African operators are probably best advised to avoid getting into the kind of price wars that are taking place in the Indian market. Arpu in India has halved over the year to end-2009 and operators' profits are being squeezed. There is some visibility of network sharing in South Africa, Nigeria and Ghana, but in general, the model in Africa remains limited.
Generally an operator-led initiative, most of Africa's mobile operators remain tight-lipped when it comes to network sharing, unwilling to give away any competitive advantage.
Active role of regulators
Regulatory authorities need to do more (and have started to do so) in encouraging tower sharing agreements between operators.
Not only does this reduce an entry barrier for new operators, which is good for spurring competition in rural areas, but the pooling of tower infrastructure helps operators expand into rural markets thereby helping universal service obligations.
Given the existence of these obligations in many markets, the network sharing concept helps operators to reduce capex levels.
The theory goes that a future investor would be wise to set up network sharing agreements. However, something that any investor would need to remember is that whilst network sharing would help an operator bring down costs, in Africa, structural costs would still remain high, due to power shortage and poor infrastructure. Furthermore, would existing operators really want to share their infrastructure with a new competitor?
In truth, though, there seems little reason for not introducing tower agreements. Take a market such as Democratic Republic of Congo, where active subscription penetration remains very low at about 13 per cent (as of end-2009), spanning vast distances between inhabited areas is a huge challenge to operators. In such a market, many remote base stations operate off the country's power grid running on a diesel generator needing to be re-filled regularly.
This means the operating expense required to sustain the operator's infrastructure is very high and for very few (and low revenue-generating) customers.
Surely, in such a case, and in a market where there are six operators, all trying to protect margins while ensuring rapid roll-out strategies to keep abreast of subscriber growth, it would be wise to enter into a network sharing agreement.
Interestingly, network sharing has been prevalent in India for some time with more than one third of all towers shared (as of June 2009), according to our estimates.
The fact that this is the case has helped in the continued rapid rise in subscriber numbers across rural areas.
Whilst most of the operators see network sharing as a necessity – the latest wave of new operators represented by etisalat DB and Unitech entered into tower sharing agreements immediately – the formation of a separate tower company has helped incumbents to unlock the value of their infrastructure.
The attraction of additional revenues is appealing given the value created from an otherwise depreciating asset. And with operating costs relatively low, new revenues generated from tower tenancy can lead to high margins.
Airtel subsidiary Bharti Infratel owns 42 per cent of Indus Towers, formed in 2007 together with fellow operators Vodafone Essar (42 per cent) and Idea Cellular (16 per cent).
The company owns towers in regions where the joint owners operate and shares towers with tenants such as Aircel and Reliance Communications. This is a model that would be worth pursuing in a marketplace as competitive as that of Africa's.
Not that this would be unique to Africa as Helios Towers Africa received the investment required to build a network of towers and lease space on those towers to operators in the region at the end of 2009.
Follow Emirates 24|7 on Google News.