Kuwait's Zain nets $3.3bn from Africa unit sale to Bharti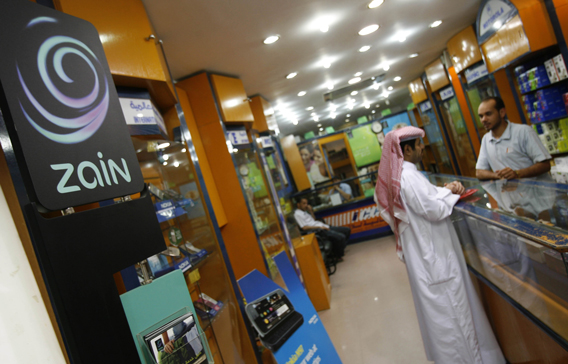 Kuwait's Zain telecom yesterday said it will post a net profit of $3.3 billion (Dh12.11bn) from the sale of its African operations to India's Bharti Airtel for $10.7bn.
Zain, in a statement posted on the Kuwait Stock Exchange website, said it expects to add the profit to its results in the second quarter of the year. The company last month had expected to post returns of "up to $5bn", from selling operations in 15 African nations. Zain units in Sudan and Morocco are excluded.
Zain and Bharti Airtel on Tuesday signed definitive agreements for the sale of the African operations and are expected to close the deal shortly after completing necessary regulatory approvals.
Zain said the transaction stipulates that Bharti pay $9bn, of which $8.3bn will be handed over on closing of the deal while $700 million will be paid one year from closing. Bharti Airtel will also assume $1.7bn of consolidated debt obligations, Zain said in the bourse statement.
Zain will pay around $4.2bn of revolving credit facility and provisions, the statement said.
In statements following the signing of the agreement, CEO Nabeel Bin Salamah said the deal allows Zain to focus on its highly cash generative operations in the Middle East and to substantially improve its balance sheet.
"We are excited about the growth prospects of the Middle East and we believe Zain is well positioned to capture this opportunity," said Salamah.
UBS Investment Bank acted as lead financial advisor and BNP Paribas acted as co-advisor to Zain in relation to the transaction.
Since the announcement of the deal in early February, Zain's share price surged by about 59 per cent to KD1.4 (Dh21.65).
The deal also means that Zain's customer base will shrink to just under 30 million from 72 million. It will have operations in Kuwait, Saudi Arabia, Bahrain, Jordan, Iraq, Lebanon, Sudan and Morocco.
Follow Emirates 24|7 on Google News.