Motorola achieves UAE 'Milestone'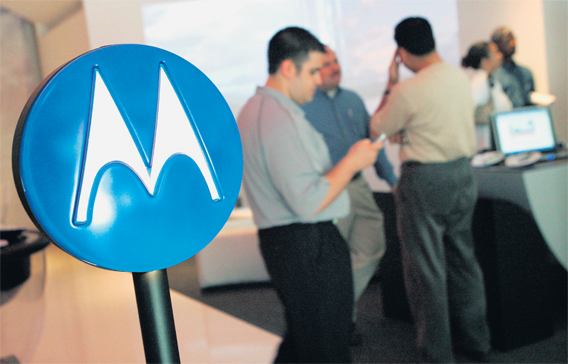 Mobile phone manufacturer Motorola is making its entry into the region's smartphone market with the retail launch today of its first Android-powered device – Milestone – and is in discussions with UAE telecom operators etisalat and du to offer the product via the operator channel.
The UAE will be the first destination in the Middle East for the Milestone.
Harout Bedrossian, Sales Director for mobile devices at Motorola Middle East, told Emirates Business: "In the past two years we have been quiet in the mobile phone segment, but our resources have been dedicated to developing new smartphone devices. The decision to focus on smartphones was taken by our new Chief Executive Sanjay Jha. With the launch of the Milestone, smartphones will be a driving force and a blue print in our business."
In the past couple of years, Motorola has been focusing only on low-end devices, Bedrossian said, and stressed that while low-end phones would continue to be important to the company, its main focus would be smartphones from now on.
Motorola plans to launch eight smartphones in the Middle East this year. Globally, it is rolling out 20 GSMA and CDMA devices, out of which seven have already been launched in the US, Europe, Korea and China.
"Both the retail and operator channels would be used in the Middle East. At this moment, we are talking to key operators in the region. The retail launch will happen first, followed by the operator launch.
"With the telecom operator, it again depends on their objectives and targets. Therefore, it is difficult to mention the timeframe of the launch with an operator. All the models to be launched in the future will be available both via retail and operators," said Bedrossian.
Motorola chose the UAE as the first destination of the Milestone in the Middle East because it saw a lot of buying interest and coverage in the country.
"This is the reason the retail launch is happening in the UAE. Motorola is talking to several other operators in the region and more announcements will be made soon," added Bedrossian.
The Milestone will be launched with the latest version of Google's Android Web 2.1. "The Android operating system helps third-party developers build local applications for the smartphone.
"The Arabic capability has already been developed locally in Egypt and we expect to work with more developers in the region.
"This is the main advantage of the Android interface – enabling to build tools and applications by other parties," said Bedrossian.
Follow Emirates 24|7 on Google News.