Palm approaches Huawei for acquisition talks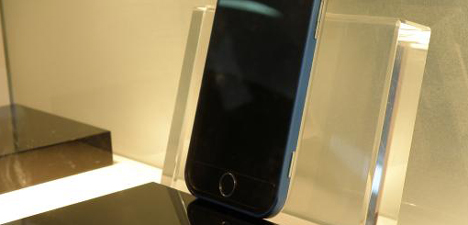 China's Huawei Technologies has been tapped by money-losing smartphone maker Palm for preliminary acquisition talks, a source familiar with the matter said.
Huawei was approached through its investment bank sometime in mid-February for "preliminary discussions", the source told a news agency yesterday, speaking on condition of anonymity because the process has not been made public.
The source said discussions had not since moved forward. "As a matter of policy, Huawei does not comment on speculation about possible mergers or acquisitions. Huawei is always open to considering opportunities that will further enhance its business development," the company said in a statement.
A source had said that Palm had hired bankers to explore several options, including a sale of the company, whose smartphone sales have suffered badly against those of rivals such as Apple's iPhone and Research in Motion's BlackBerry.
Palm has been considered a target for larger companies hoping to enter or expand in the mobile market for years.
Suitors would likely pay more than $1 billion (Dh3.67bn) for Palm. As of Friday's close, it had a stock market value of $870 million, and deals for technology companies are carrying a premium of about 30 per cent these days, according to bankers. In the past six months, the firm's stock fell 69 per cent and its market capitalisation has tumbled from about $2.4 billion.
"Huawei and ZTE are potential buyers. It makes sense: they don't have an operating system or a brand, but they have cheap manufacturing costs and money to invest and develop the brand," said IDC analyst Francisco Jeronimo in London. "Consumers don't associate Chinese brands with quality products and don't pay a premium for such a mobile phone… Palm would be perfect for them."
ZTE Corporation, China's No2 telecoms equipment maker, could not be reached for comment.
Follow Emirates 24|7 on Google News.