Qatar has potential to be global MEF hub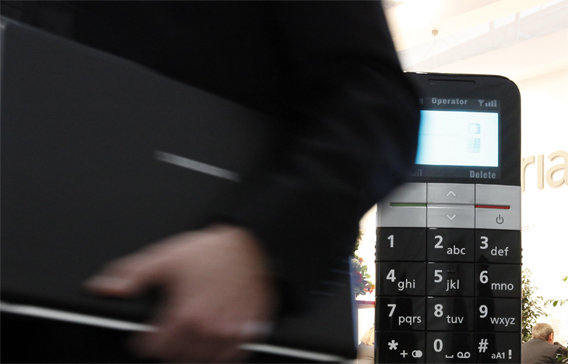 The recently opened Middle East headquarters of the Mobile Entertainment Forum (MEF), the trade association of the mobile media industry, has the potential to become one of the group's global centres, said an official.
The association, whose headquarters are in London, recently set up an Europe, Middle East and Africa (Emea) chapter in Qatar.
"MEF's American counterpart has become a global centre and has spun off a Latin American organisation, with an office in Sao Paulo," Andrew Bud, co-founder and Vice-Chairman of the forum, told Emirates Business. "The Emea headquarters has the potential, over time, to become a full-fledged global centre. This would make Qatar one of our global centres."
Bud said it had been essential for MEF to set up the Middle East branch as the importance of Arabic language had increased.
"Innovation comes from all corners of the world," he said. "Circumstances are such that the industry in the region could be more favourably placed than it is in the Western world. Social conditions in the Middle East favour the industry. Mobile entertainment is now available in the region as operators such as Qtel, du and etisalat have understood the opportunity it offers."
He said the forum had selected Qatar for its Middle East base because of the proactive nature of Qtel.
"In the Middle East, it's about awareness and helping local companies understand the importance of being part of an ecosystem. MEF will work with the office in Qatar to solve industry issues and create collaborative platforms and study groups.
"These kinds of platforms will help the industry to share ideas in the early stages in a structured and informal manner. This will help operators to make investments in this direction," said Bud
The association is looking to increase its footprint across the region as the level of activity in the mobile segment increases.
"Egypt and Syria are enormous markets and the Gulf states play an important role. As innovation, language, a young population and a culture pool are all available here there will be a focus on the region."
The mobile entertainment industry generates annual revenues of $30 billion (Dh110.1bn) globally, according to the association.
"This compares favourably with the revenues earned by internet and infrastructure providers. This is the same scale as the music industry or the cinema."
Follow Emirates 24|7 on Google News.