Smartphone maker Palm seeks a buyer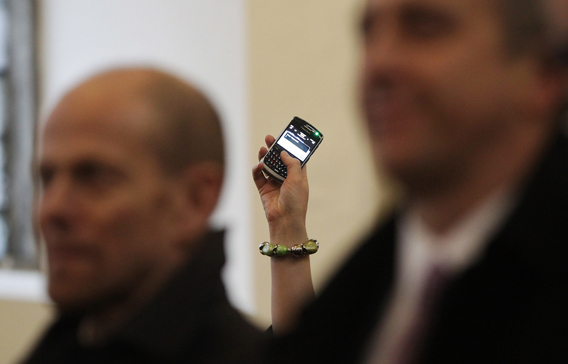 Smartphone maker Palm, which has not turned a profit in its battles with rivals Apple and RIM, has begun seeking offers for the firm, Bloomberg said, citing three people familiar with the situation.
A spokesman for Palm in Europe declined to comment. Palm, which makes the Pre and Pixi phones, is working with Goldman Sachs Group and Qatalyst Partners to find a buyer, Bloomberg news agency said.
Last year, Palm introduced its WebOS operating system, which won media praise, but failed to impress the buying public. It shipped a total of 960,000 smartphones in the February quarter, but only 408,000 of those were sold to consumers.
Palm last reported annual profit for the fiscal year ending May 2007, of $56 million (Dh205.6m). It posted an operating loss of $265m for the year to May 2009.
"Palm's limited scale, distribution and weak global brand outside the United States all point to a takeover as the next chapter in the Palm story," said CCS Insight analyst Geoff Blaber. "The company has developed a highly valuable asset in webOS. The challenge for Palm is finding a buyer prepared to pay a premium for an immature platform when many potential suitors have already invested heavily in Android."
Palm has for years been mentioned as a potential takeover target for much larger firms – such as Lenovo Group – hoping to enter or to expand their presence in the mobile market.
Taiwan's Economic Daily News said HTC had "opened discussions about an intent to acquire" Palm. Dell, Microsoft, Nokia and Motorola have all been named in the past as potential suitors.
Follow Emirates 24|7 on Google News.