Smartphones not enough for mobile carriers at CTIA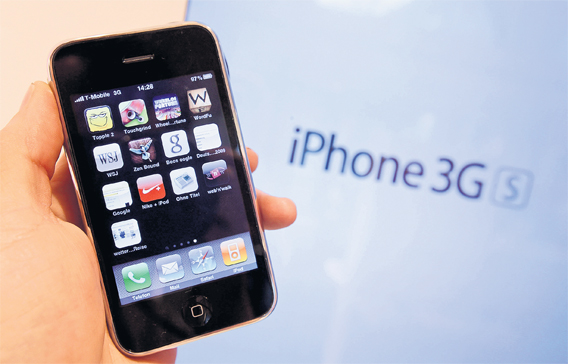 Smartphones may be one of the hottest areas in technology with big names such as Apple and Google tussling for share, but investors are questioning the growth prospects for mobile carriers as subscriber gains slow.
While it is true that clever devices like the iPhone or Android phones will boost demand for advanced wireless services such as video, games and mobile web, analysts worry that returns from such services cannot sustain revenue growth.
Mobile subscriber growth is slowing as about 90 per cent of people in the US already own cellphones.
Expectations for new subscribers are already lower than usual for the current quarter, which ends days after the March 23-25 CTIA (Cellular Telecommunications Industry Association) wireless show in Las Vegas.
First-quarter subscriber additions typically tend be five per cent to 10 per cent lower than in the busy fourth-quarter holiday season. But this time, analysts see a 15 per cent drop in additions of monthly bill-paying customers, known as postpaid subscribers.
Against this backdrop, operators such as AT&T and Verizon Communications are expected to focus on advanced mobile services at the CTIA show. Carriers can charge smartphone users extra monthly fees for data services, such as Internet access and texting. But analysts say that will not be enough to offset falling voice revenue and the cost of supporting data services. "You can wave your arms about data all you like, but the reality is that the revenue growth for the US wireless industry was only 2.6 per cent by the end of 2009," said Bernstein analyst Craig Moffett.
"It's just not a growth business any more," he said, forecasting a 10 per cent sequential drop in postpaid subscriber additions industry wide in the first quarter.
Pacific Crest analyst Steve Clement expects a 10 per cent to 15 per cent drop saying, "Demand on the postpaid side has been pretty tepid." He said the weakness is partly due to the fact that operators themselves pulled some sales forward to the fourth quarter from the first quarter through particularly heavy promotions of smartphones like the Motorola Inc Droid.
Another issue is pricing because Verizon Wireless, AT&T, Sprint Nextel and T-Mobile USA have been discounting services to win customers from each other and to fend off Leap Wireless and MetroPCS Communications, which sell prepaid wireless services.
Prepaid customers tend to switch carriers often as they do not commit to long-term contracts.
Follow Emirates 24|7 on Google News.