Banyan Tree mulls $300m hospitality fund for ME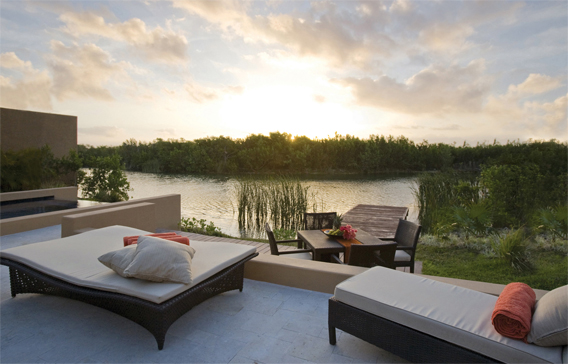 Luxury resort and hotel operator, Banyan Tree Hotels & Resorts, is weighing the possibility of setting up a Middle East hospitality fund worth about $300 million (Dh1.1 billion), according to the company's top executive.
The company, as of now, has a presence in the region by the way of management agreements with various hotel owners for its two brands – Banyan Tree Hotels & Resorts and Angsana.
"As of now, we have no investment in the region," Ho Kwon Ping, Executive Chairman, Banyan Tree Holdings, told Emirates Business. "If we were to invest in the Middle East, it would be by the way of a development fund. This could happen over a time frame of two to four years. Lets us say that in the next two years, we will start talking to potential investors and then in four years' time we would have a established a development fund for the Middle East."
When asked about the size of the projected fund, Ho said, it has to be at least in the range of "between $200m and $300m. Otherwise it is not worth the investment."
He added that in the long term, the Middle East market remains attractive for the company. "In the short term, however, the hospitality sector in this region is going through digestion problems given the industry's state post the slowdown in terms of liquidity and so on," said Ho.
A similar fund is under way for the group's operations in China, according to Ho. "We are currently in the midst of raising a similar fund for China. When raised, we would use it to invest in China projects."
The company has meanwhile, already closed a $285m Banyan Tree Indochina Hospitality Fund, targeted at markets such as Vietnam, Cambodia and Laos.
Follow Emirates 24|7 on Google News.