Emaar revives plans to develop hotels in India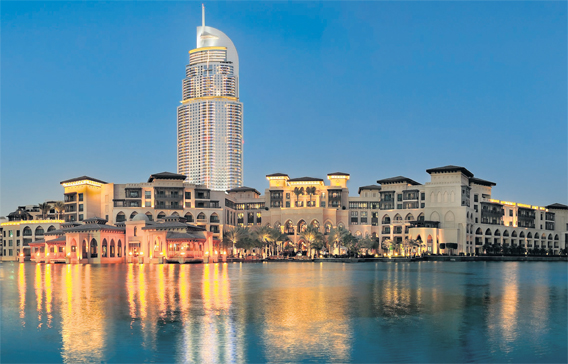 Property giant Emaar Properties is looking to revive its hospitality sector plans for the Indian market where it has a presence through a joint venture company – Emaar MGF.
According to reports published in the Indian media, Emaar MGF has "revived" its plans for the hospitality sector. Shravan Gupta, Vice-Chairman, Emaar MGF, said in an interview to an Indian news channel, NDTV Profit: "We had put hospitality plans on the backburner. But now, with the market showing clear signs of recovery, we are revisiting some of those plans."
In the same interview, Mohamed Ali Alabbar, Chairman of Emaar Properties, was also quoted as saying: "We are very bullish on the India market for our hospitality business and together with our partner, are in the process of identifying a viable site to launch Armani hotels."
However, when asked about Emaar's plans for the Indian hospitality sector, a company spokesperson in Dubai told Emirates Business: "Emaar has been advised that Emaar MGF is currently in the process of launching its initial public offering (IPO) and all information relating to the company has been stated in the Draft Red Herring Prospectus (DRHP) filed with the Securities and Exchange Board of India. As required under Indian regulations, no additional information can be provided until the completion of the IPO."
According to the company's DRHP, it is developing hotels at various "price points" in the luxury, up market, mid-market and budget segments across India. It stated: "We have entered into joint ventures with Accor for the development and operation of budget hotels. [We also have a joint venture] with Premier Travel Inn for the development and operation of mid-market category hotels in India. Both these joint ventures are on an exclusive basis."
The DRHP also mentions that the company has entered into "relationships" with InterContinental Hotels, Four Seasons and Marriott Hotels for the operation and management of some of the company's hotel properties.
Meanwhile back home in the UAE, the company gained worldwide attention for building the tallest tower in the world – Burj Khalifa in Dubai. Emaar also has a presence in the UAE hospitality sector through its hospitality arm, Emaar Hospitality.
The Dubai Financial Market-listed company is also developing Dubai Lake Hotel in the UAE. In addition to India and the UAE, the company has a presence in Egypt, Turkey, Morocco, Jordan, the US and Pakistan.
According to the DRHP filed in India, Emaar has entered into an exclusive agreement with Giorgio Armani to build and manage Armani hotels and resorts globally. The first one is due to open in Dubai on April 21, 2010.
This newspaper had earlier reported that Emaar Hospitality plans to add up to 15 hotels to its portfolio by 2011. The company had stated that it plans to open between 10 and 15 hotels, of which some would be owned by Emaar Hospitality under the brand name, The Address.
It is for the second time that Emaar MGF is attempting to raise funds on the Indian capital market. Earlier in 2008, the company had withdrawn plans to raise around $2 billion (Dh7.34bn) after reportedly receiving a lukewarm response from investors.
This time around, Emaar MGF would be hitting the Indian capital market and will attempt to raise up to Rs 3,850 crore (Dh3.19bn). The company may raise an approximate 10 per cent of the targeted total of Dh3.19bn in funds in a pre-IPO placement.
Follow Emirates 24|7 on Google News.